Who Will Play Prince Philip in The Crown Season 3?
Give a Warm Royal Welcome to The Crown's Next Prince Philip: Tobias Menzies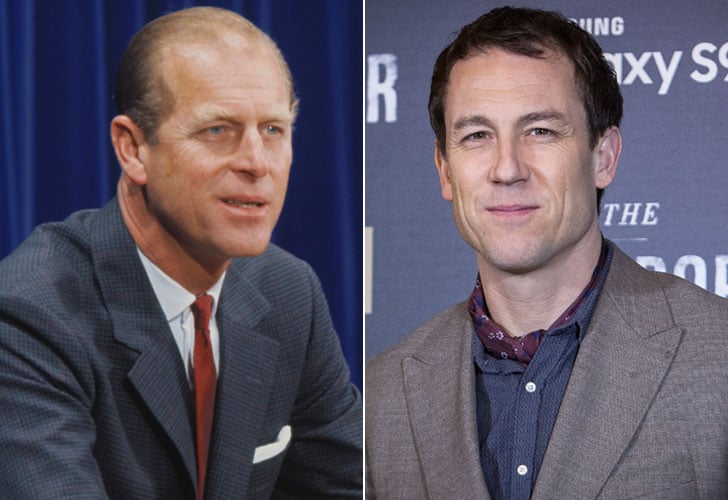 You might want to sit down on the nearest throne, because The Crown has finally found its new Prince Philip: Tobias Menzies. Netflix's royal drama has been busy replacing the current cast with actors who are a little bit older to reflect the passage of time on the show, and while Queen Elizabeth II and Princess Margaret's replacements had been found, the lucky man tasked with taking over Matt Smith's role remained a mystery for quite some time.
At first rumors swirled that Avengers: Infinity War actor Paul Bettany was in line to replace Smith as Prince Philip for seasons three and four, but it looks like Netflix ended up going with Menzies. The 44-year-old British actor played Frank and Jack Randall on the first three seasons of Outlander, and is currently starring in Ridley Scott's The Terror on AMC. Given the gravitas he's brought to past roles, we have no doubt that he'll be able to nail the role of Prince Philip.
As far as the rest of the new cast is concerned, Menzies will join Olivia Coleman, who is confirmed to take Claire Foy's place as Queen Elizabeth II in the award-winning historical epic. Helena Bonham Carter has been in talks with producers to play Princess Margaret, and a recent Instagram picture from season one and two star Vanessa Kirby seemed to (adorably) confirm the news.
While we'll certainly miss Foy and Smith on The Crown, we can't wait to see how the new cast follows through on the royal family drama. The Crown's third season will be released sometime in Fall 2019.
Image Sources: Getty / Bettmann and Getty / Pablo Cuadra