Who Does Sylvester Stallone Play in Guardians of the Galaxy?
Everything You Need to Know About Sylvester Stallone's Role in Guardians of the Galaxy 2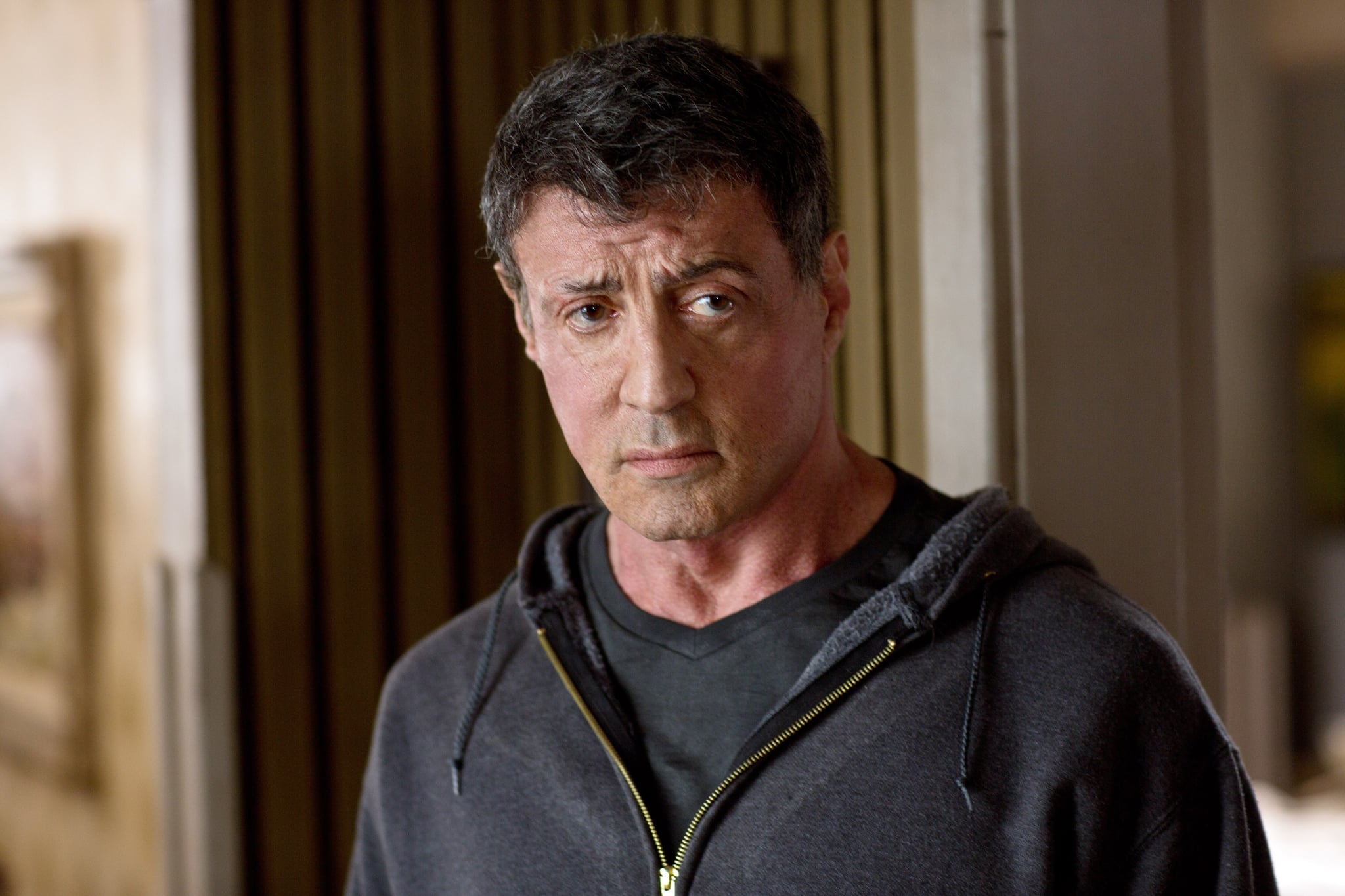 Image Source: Everett Collection
Spoilers for Guardians of the Galaxy Vol. 2 below!
If your head is spinning by the time you finish watching Guardians of the Galaxy Vol. 2, you're not alone. The sequel to the 2014 Marvel flick is a dizzying, colorful ride that brings Star Lord, Gamora, Drax, Baby Groot, and Rocket into contact with a bunch of new characters. On top of meeting a lovable Empath and Peter Quill's real dad, we're also treated to a small but significant cameo from Sylvester Stallone. Though it might feel like he's barely on screen, director James Gunn has already confirmed that the character, Stakar, definitely has a future in the Marvel Cinematic Universe. So, who is he exactly?
His Comic Book Origins
Stakar aka Starhawk first popped up in Marvel comics in the mid-'70s thanks to comic book artist and writer team Sal Buscema and Steve Gerber. The character was born on the monastery planet of Vesper in 2002 (which, back then, was the not-too-distant future) to parents Kismet and Quasar. He inherited powers like superhuman strength, immortality, and flight, and went on to accomplish things like making a few babies with his adopted sister, Aleta (yes, really), and helping the Guardians of the Galaxy save Earth. Fortunately Starhawk's appearance in the movie is far less complicated.
His Role in the MCU
Though the Starhawk moniker is never referenced, it's assumed Stallone's Stakar is a version of the character from the comics. In the MCU, he's the tough (but fair) leader of a Ravager faction that Yondu used to be a part of, until the blue-faced space pirate's accidental child trafficking got him kicked out of the confederation of cosmic mercenaries. Stakar has a large team, including his sister Aleta (Michelle Yeoh), the crystal-skinned Martinex (Michael Rosenbaum), gruff Charlie-27 (Ving Rhames), and more. All of the aforementioned characters also appeared in the comics in one form or another, though their backgrounds will likely be changed to fit the narrative of future films. Stallone recently shared a clip from his scene in the movie on Instagram, so take a look at Stakar in action below.