What Is Kristin Hannah's 2018 Book The Great Alone About?
The Nightingale's Kristin Hannah Shares Exclusive Details on Her Highly Anticipated New Novel
Brenda Janowitz is the POPSUGAR books correspondent. She is the author of five novels, including The Dinner Party.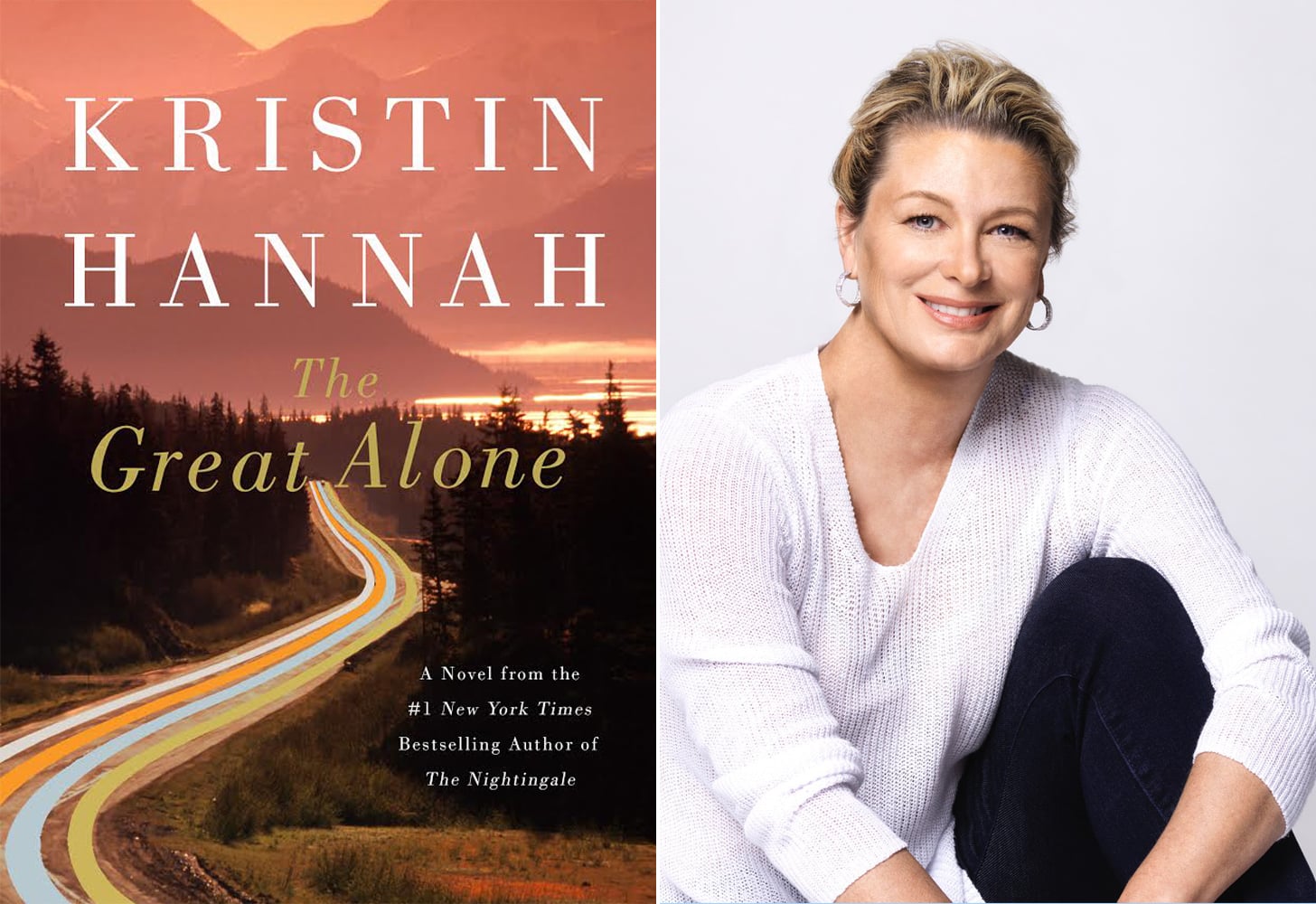 Image Source: Kevin Lynch
The wait is finally over. Ever since The Nightingale, Kristin Hannah's runaway bestseller, captured our hearts in 2015, fans have been clamoring for her next novel. With more than four million copies sold, The Nightingale wasn't just a bestseller. It was a phenomenon.
How can a writer follow up a book that resonated with so many readers? Hannah took inspiration from her own family, who homesteaded in Alaska in the 1970s. The Great Alone takes us to Alaska, 1974. It's the story of 13-year-old Leni, who learns that her father has lost another job and that her family is moving again. But this time, they are going off the grid to Alaska, to homestead 40 acres of raw land. Her father, a Vietnam veteran, thinks this will be a fresh start for their family. And Leni hopes that he is right. But they are unprepared for what it takes to survive a Winter in Alaska. And as they will quickly learn, there is no room for mistakes. The Great Alone is a story about courage and resilience and how we can survive against the most difficult of odds. Fierce, feminist, and utterly unputdownable, this is a book you won't soon forget.
We're thrilled to have this exclusive video of Hannah talking about her inspiration for The Great Alone and sharing personal family photographs. The Great Alone will be out on Feb. 6, 2018.