Timeless Season 2 Details
Wyatt and Lucy Share a Passionate Kiss in the First Look at Timeless Season 2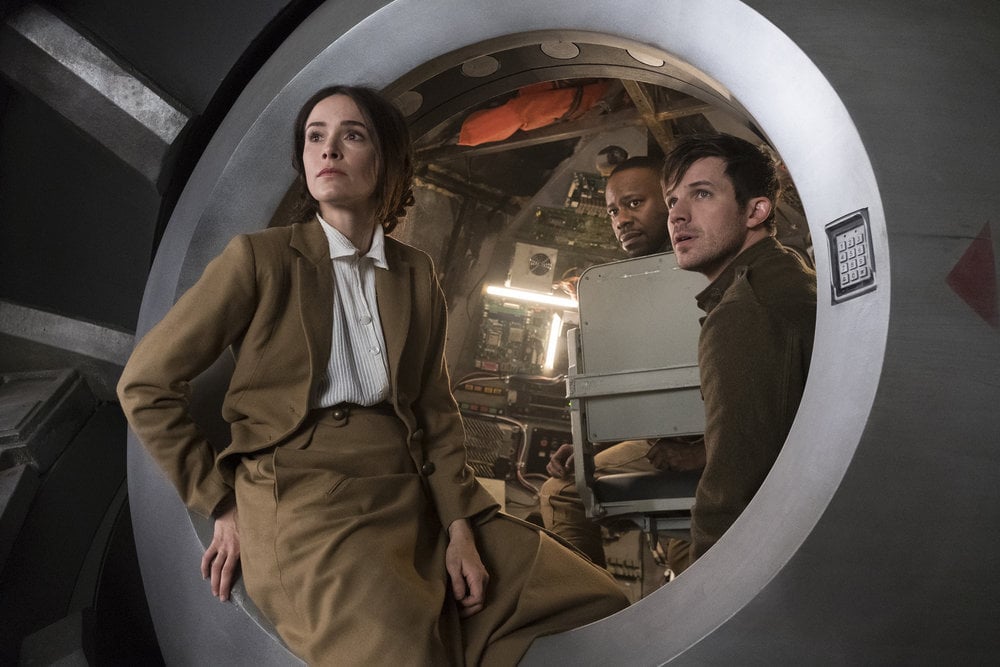 Buckle your seat belts, "Clockblockers," because Timeless will be back before you know it! After getting canceled, and then uncanceled, last year, NBC has officially announced the season two premiere date. The time-traveling show will return on March 11 during its new time slot on Sunday nights at 10 p.m. That's right — in less than two months, Lucy (Abigail Spencer), Wyatt (Matt Lanter), and Rufus (Malcolm Barrett) will be back in action. The only question now is where (and when) will they go next?
According to TVLine, the season two premiere, titled "The War to End All Wars," will be all about World War I. It will even introduce fans to a new recurring character named Nicholas Keynes (played by UnREAL's Michael Rady), an American solider who winds up in the care of Emma (Annie Wersching) and Carol (Susanna Thompson). Aside from making new allies this season, Lucy, Wyatt, and Rufus will also resume their quest to stop Rittenhouse and save history as they visit 1692, 1917, 1941, 1981, and more.
As if that wasn't enough to get you pumped, we now have the teaser for the upcoming season. Even though the clip is only 14 seconds long, it is jam-packed with action. Aside from offering a glimpse at the different time periods the team will travel to, it also features a passionate kiss between fan-favorite pair, Lucy and Wyatt. Get ready to freak out, Lyatt shippers!