Movie Review For Charlie St. Cloud Starring Zac Efron 2010-07-30 09:30:00
Charlie St. Cloud: Cloudy With a Chance of Cheeseball
Zac Efron has all the makings of a movie star — the hair, the girlfriend, the six-pack — but in Charlie St. Cloud, he proves that he's more than just a teen idol. OK, he's got a really pretty face, but more importantly, the boy can act. There are several scenes in the new drama where Efron musters up emotional meltdowns, and dare I say, even I felt a little choked up.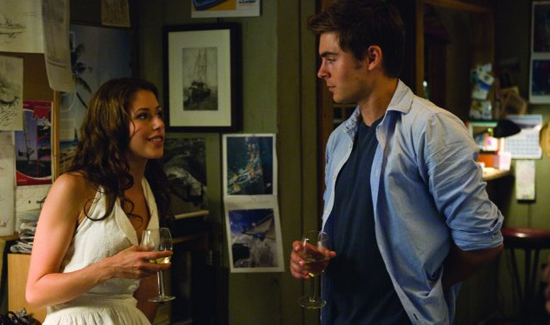 Efron plays the title character, a recent high school grad who loses his younger brother Sam (Charlie Tahan) in a car accident and begins to see visions of his little bro in the woods where they practice baseball. Though Efron's acting is at his best, the movie itself doesn't quite hit the mark. To see what I mean, read more.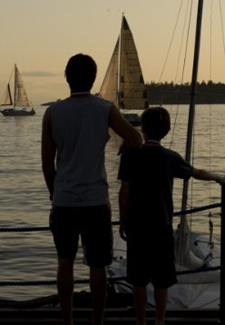 Charlie can't grieve for Sam, and he puts his own life on hold as a result. He defers his college sailing scholarship and opts to work at the local graveyard as a groundskeeper. Everyone in town thinks he's crazy, save for one fellow sailing enthusiast named Tess (Amanda Crew), who is oddly intrigued by Charlie's plight. The two start spending time together but as they do, Charlie can't devote as much time to his brother's memory, leaving him with the decision to hold on or move on.
This movie feels more like a made-for-TV movie than something worthy of the big screen. The script is rife with syrupy lines, the spiritual undertones sometimes feel too forced, and some of the camera shots aren't the greatest. Plus, aside from Efron, the only other two major characters are Kim Basinger (who plays his mother) and Ray Liotta (who portrays the religious paramedic who brings Charlie back to life). Though they're sufficient in their roles, they don't exactly make the film more memorable.
This isn't Efron's magnum opus, and we're going to have to wait for another project to really launch him into serious A-list status — but at least this film proves he's almost ready.