Martin Starr Interview For Amira and Sam
What Made Martin Starr Want to Be in a Romantic Comedy
You've seen Martin Starr in many things — the actor is currently on the HBO comedy Silicon Valley and got his start on beloved cult hit Freaks and Geeks — but you may have never seen him as the leading man in a romantic comedy. That's what he is in this month's Amira & Sam. As one half of the title's unlikely romantic pair, Starr plays army veteran Sam, who falls for Amira, a young Iraqi woman living in New York. I chatted with Starr about how he came to be involved with the funny and original film, his own favorite classic romantic comedy, and what's coming up on Silicon Valley season two.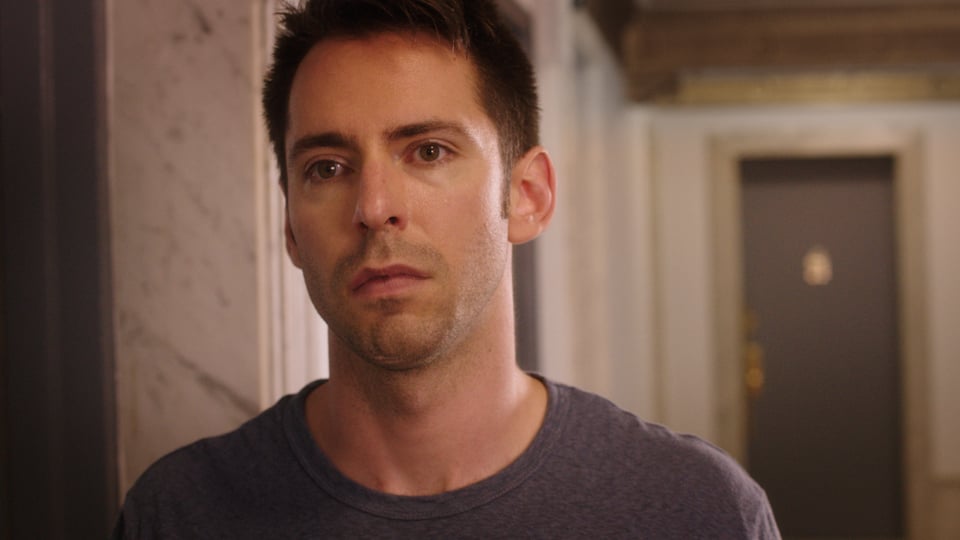 Source: Drafthouse Films
POPSUGAR: Why did you decide to play the lead in a romantic comedy at this point in your career?
Martin Starr: I don't know that I intended to initially, but I just fell in love with the story through the writer/director, Sean Mullin. It didn't feel like a decision; it just felt like something I had to do. I'd had opportunities in the past that I'd turned down because they didn't feel right, and to be honest, at the beginning of this process I wasn't totally convinced that I was the person to bring this story to life, and through talking to Sean, I just fell in love with the story in a way I couldn't have predicted. It just kind of became a passion project for me.
PS: I loved the characterization of Sam and the fact that his whole life was not defined by being an army veteran.
MS: He certainly is very defined by being in the army, but also not; I think the biggest message that Sean wanted to send was that this wasn't about a character who has come back from war and is traumatized by it. This isn't about a guy with PTSD. It's about a guy that comes back and isn't so acutely suffering from PTSD and is really just trying to figure out who he is in American culture now that he has fought for this country. He's trying to fall in love with it again and not sure how he fits into it anymore.
PS: Your lovely costar Dina Shihabi is a relative newcomer. Can you tell me a little about her?
MS: She's tremendously talented. She was in a graduate program at NYU theater and this happened right in between their semester, so she had the opportunity to come do it. And now she's graduated and moving out to LA to take a stab at it. Hopefully this is a great jumping-off point for her and her career.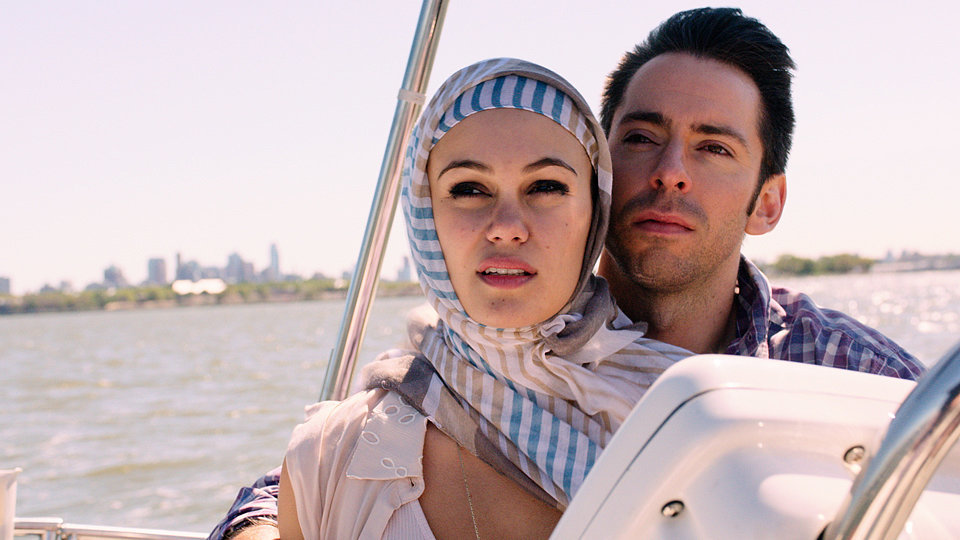 Source: Drafthouse Films
PS: In the movie, Amira references a lot of modern romantic comedies, like Bridget Jones's Diary and 27 Dresses. Have you seen a lot of those?
MS: I haven't, no. But it's not because I don't like them. I enjoy a sappy movie just as much as anybody! But if I sit down and watch a movie, it'll probably be just a straight-up com. Not rom, just com.
PS: What about any classic romantic comedies?
MS: Sleepless in Seattle. I mean, Tom Hanks and Meg Ryan, you just put them together and I'll watch.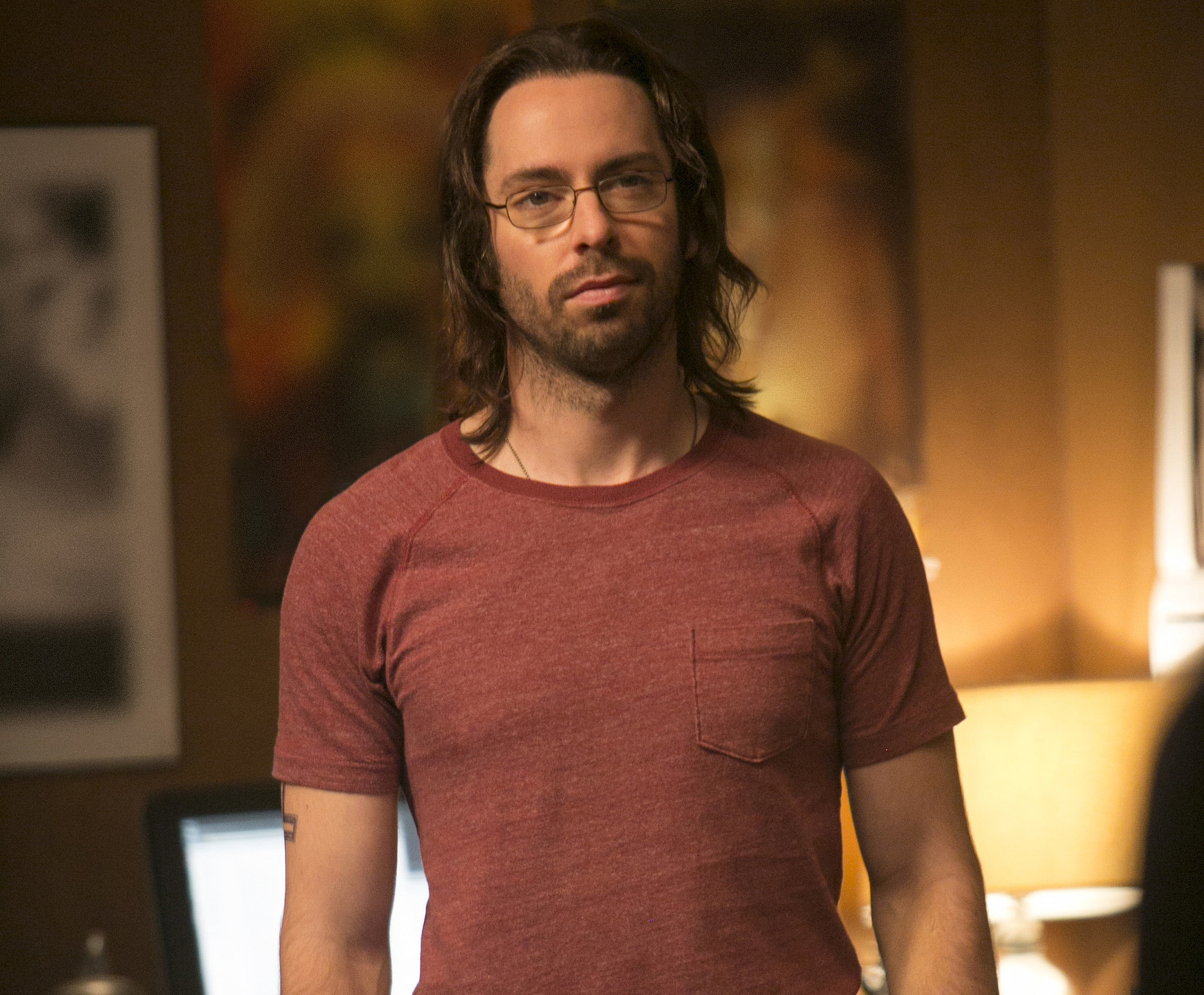 Source: HBO
PS: You're shooting Silicon Valley season two right now; what can you tell us about the new season?
MS: I'm excited about the direction the show goes in and how it all kind of evolves. It seems like they have this triumphant ending at the end of season one. Things don't . . . let me just say, things don't go smoothly. There's nothing easy about the next step in the process. But it's really fun; we have some new actors to work with, [like] Chris Diamantopoulos. It's also just fun to really have a family the way that we do. This is not the norm.
PS: Coming off of the Golden Globe nomination and last Fall's Emmy nomination, do you have more confidence about the show going in to season two?
MS: Everything has been on our side, we've been so fortunate. I haven't been a part of a show that's seen this kind of support in so many ways, most of all from the network. To have HBO support the show as much as they have, it feels so good. I've been part of things that I've been proud of before, but they've not all seen the support that they deserved — on Party Down and Freaks and Geeks — so to be a part of something that, I think we're doing a good job, hopefully, and audiences seem to be enjoying us, and critics are, for the most part, seem to be all positive. And on top of that — the awards don't mean much, but I will say it's definitely fun. I'd be lying if I said I didn't get a little giddy every time they said we were nominated for something. But it's really just that this experience is so much fun, being with these guys.
Find Amira & Sam in theaters, or see it on VOD Jan. 30.