Will There Be Maniac Season 2 on Netflix?
Wondering If There's a Second Season of Maniac? Read This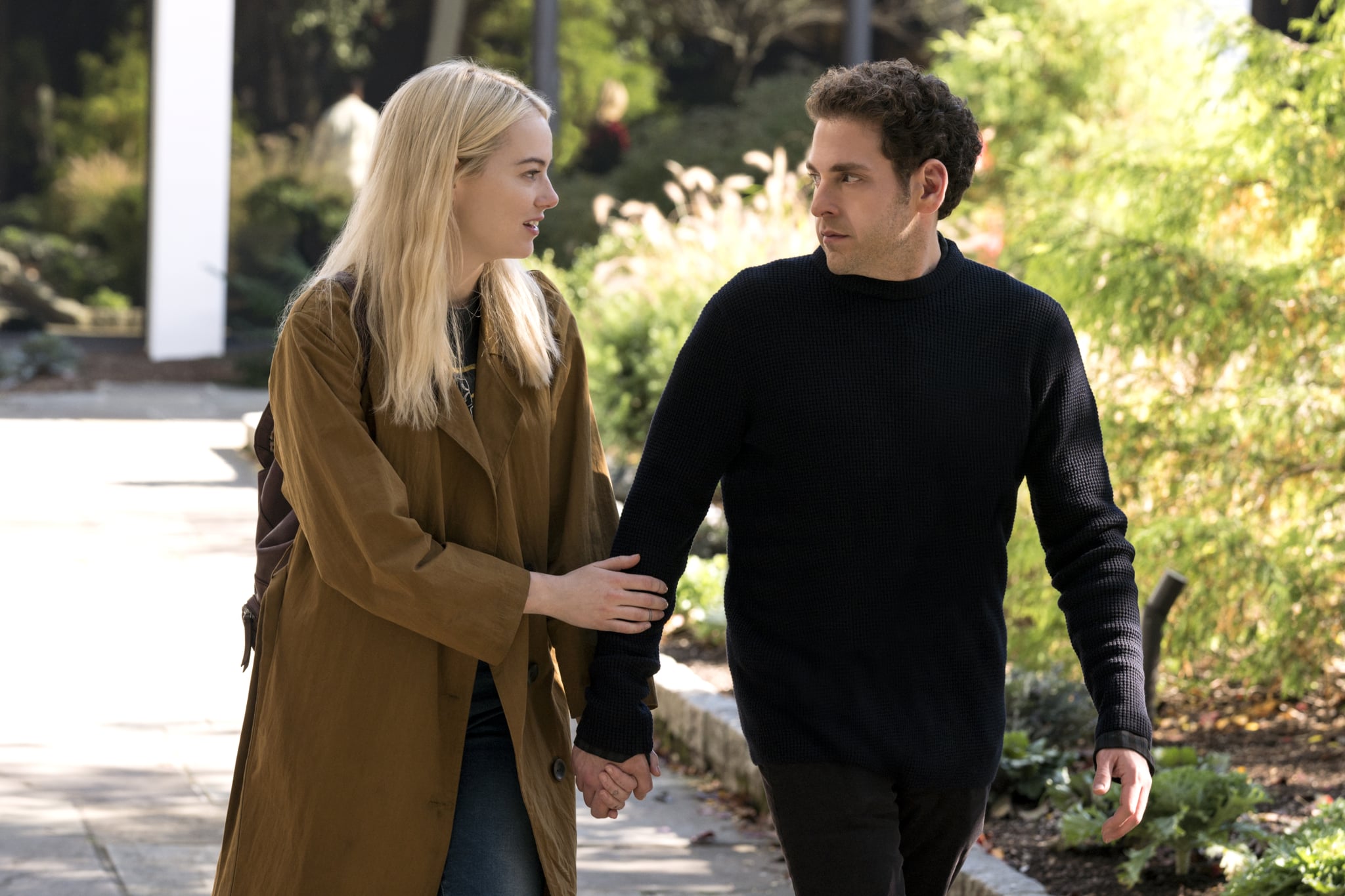 We've been waiting for Jonah Hill and Emma Stone to be reunited on screen ever since Superbad, and it has finally happened! Hill and Stone star together in the Netflix series Maniac, a dark comedy based on the Norwegian TV show of the same name. The first season consists of 10 episodes following two strangers who believe themselves to be living out a fantasy life while they're actually locked up at an institution. Other big names are on the cast as series regulars and in recurring roles, including Sonoya Mizuno, Julia Garner, Jemima Kirke, Sally Field, and Justin Theroux. You could say that we're pretty pumped about it.
Even before the series premiered on Sept. 21, we had pretty high expectations for it, and wondered if a second season might also be in the works. We didn't get our hopes up too high though — Maniac is Stone's first regular TV role since 2007's Drive (which only lasted seven episodes) and Hill's first regular TV role ever. Though the straight-to-series Netflix model is different than broadcast network television, filming a 10-episode series is still more demanding than a two-hour movie. Before the series was even sold to Netflix, Paramount Pictures became directly involved with the series to ensure that the stars' busy schedules were synchronized enough to fill their roles.
Even if the two Oscar nominees were able to clear their schedules for a second season, Maniac director Cary Fukunaga favors limited-run series and stand-alone movies over multiple seasons and sequels. The writer and producer directed all eight episodes of HBO's True Detective for its first season, but chose not to return as director for the second season (though he did still serve as an executive producer). Likewise, though Fukunaga initially signed on to direct the first adaptation of Stephen King's It and write the film's sequel, he left the project before production began.
In the next few years, Stone is slated to play Cruella de Vil in the live-action 101 Dalmatians film Cruella, as well as lend her voice for the animated film The Croods 2. Hill is expected to appear as Richard Jewell in The Ballad of Richard Jewell, as well as lend his voice to The Lego Movie 2: The Second Part and How to Train Your Dragon: The Hidden World. Though clearly neither actor has any qualms about sequels, we knew it wasn't likely that both stars would have time in their schedules to film another 10 Maniac episodes.
Maniac's showrunner Patrick Somerville confirmed that the series wouldn't be returning for a second season during an interview with The Hollywood Reporter. "A lot of times on TV, you have to throw your characters into distress again near the end to buy the next season, and we don't have to do that," he explained. "It is a tremendous amount of energy and imagination to just to make a new show . . . but I think part of why Maniac had that improvisational feeling along the way was knowing that this is it. Let's do it now, because this is what Maniac is."