Luke Wilson Finds Enlightenment on the Small Screen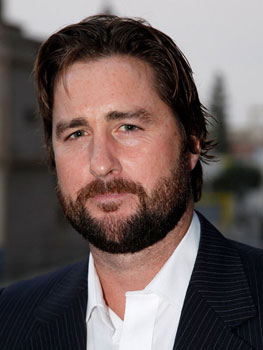 If you're anything like me, you cringe a little bit every time Luke Wilson pops up in one of those AT&T commercials. I loved him back in the day, but he hasn't done much for me lately — which is why I'm hopeful about his newest project. Wilson is set so star opposite Laura Dern in the upcoming HBO comedy Enlightened.
Wilson will play the druggie ex-husband to Dern's spiritually awakened Amy. As a cool extra bonus, Dern's real-life mom Diane Ladd has also signed on to play Amy's mom on the show.
With HBO's biggest comedies growing old (Entourage, I'm looking at you), I'd be happy to see some fresh meat as mainstays in my Sunday night lineup. I'm also interested to see how Wilson fares in his first major TV role (other than Casey Kelso on That '70s Show, of course). Are you wiling to give Luke Wilson another shot, or has he passed his prime?