Lucy in the Sky Movie Trailer
Natalie Portman and Jon Hamm Have an Interstellar Love Affair in New Lucy in the Sky Trailer
It's time to come back to Earth, folks. Academy Award winner Natalie Portman is no stranger to getting inside the mind of her characters (cough, Black Swan, cough), but her latest role explores her character's psyche in a way that's out of this world. In the latest trailer for the upcoming film Lucy in the Sky, Portman plays Lucy Cola, an astronaut struggling with reality on Earth after returning from a space mission with actors Jon Hamm and Zazie Beetz.
"You go up there and you see the whole universe and everything here looks so small," Portman says while floating through space in the trailer. According to Entertainment Weekly, the film is loosely based on the life of Lisa Nowak, "the former astronaut who, after returning from a 13-day space mission, drove 900 miles from Houston to Orlando in an attempt to kidnap an ex-lover's new partner in February 2007."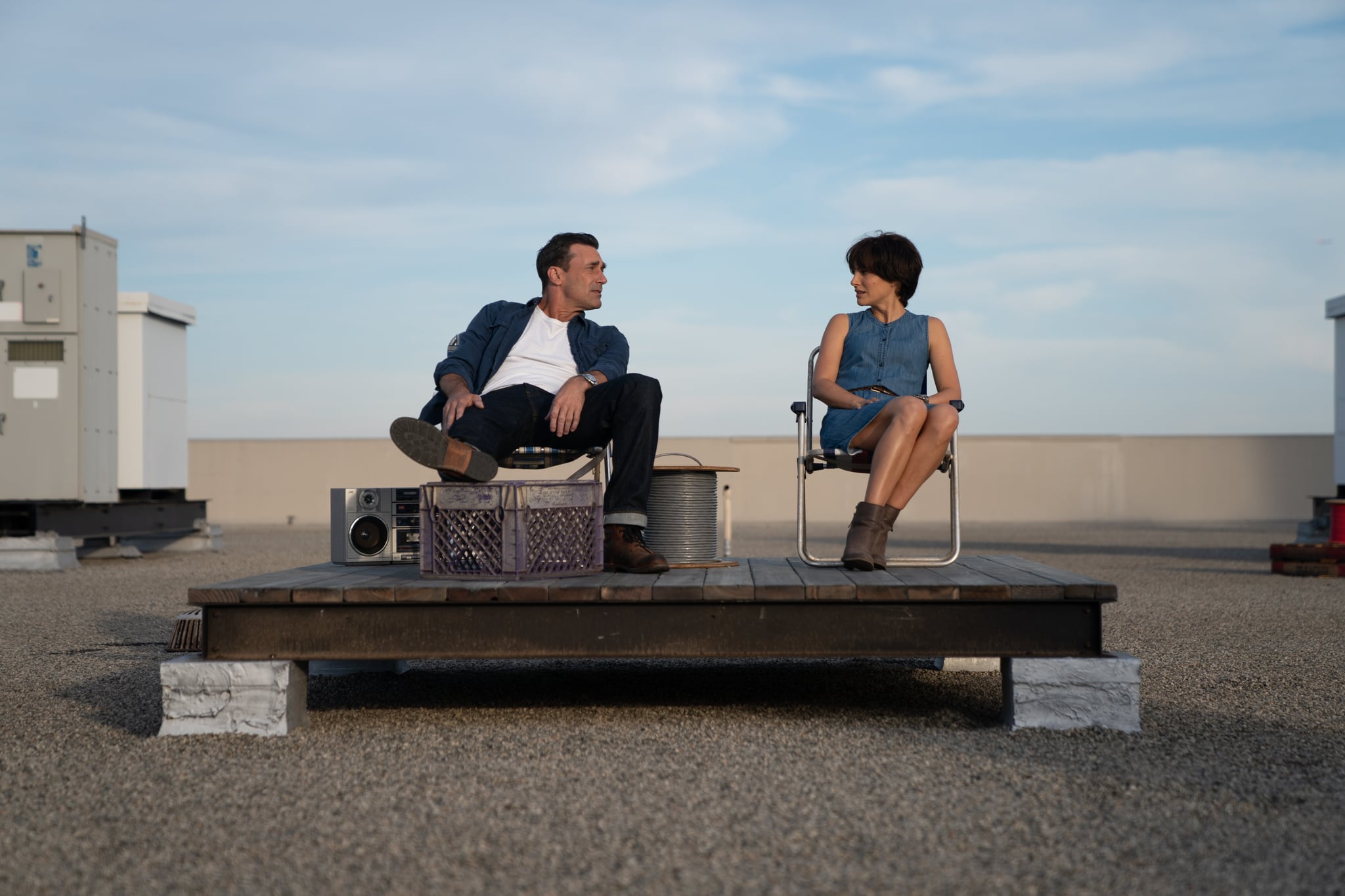 Hawley, the creator of Fargo and Legion, directed the film, while Reese Witherspoon (who was originally cast as Lucy in the project's early stages) is on board as producer alongside frequent collaborator Bruna Papandrea (Big Little Lies), Hawley, and John Cameron.
As far as when you'll get to see the film, the Fox Searchlight drama has officially been given an Oct. 4 release date, which is a sign that the studio hopes Lucy in the Sky will be an award season frontrunner. Bradley Cooper and Lady Gaga's Oscar-bait A Star Is Born opened during the same weekend the previous year, while other notable films and Oscar winners like Birdman, Argo, and First Man also had early-October openers. Judging from the new footage, Portman should prepare herself for another Oscar nom.