Lily Rabe Interview For American Horror Story Hotel
Lily Rabe Reveals Another American Horror Story Cast Member, 4 Other Details
Lily Rabe is one of the many American Horror Story alums in the season five cast for Hotel, and she's playing Aileen Wuornos, a detail she swore to us was the only thing she's allowed to say about the season when POPSUGAR's Allie Merriam interviewed her in our New York office. Though fan-favorite Rabe cautioned, "I can't say anything new!" about the Hotel season, she actually did spill a few details about American Horror Story that will be exciting to AHS fans looking forward to this crazy year. Here are five juicy items to snack on before the Oct. 7 premiere!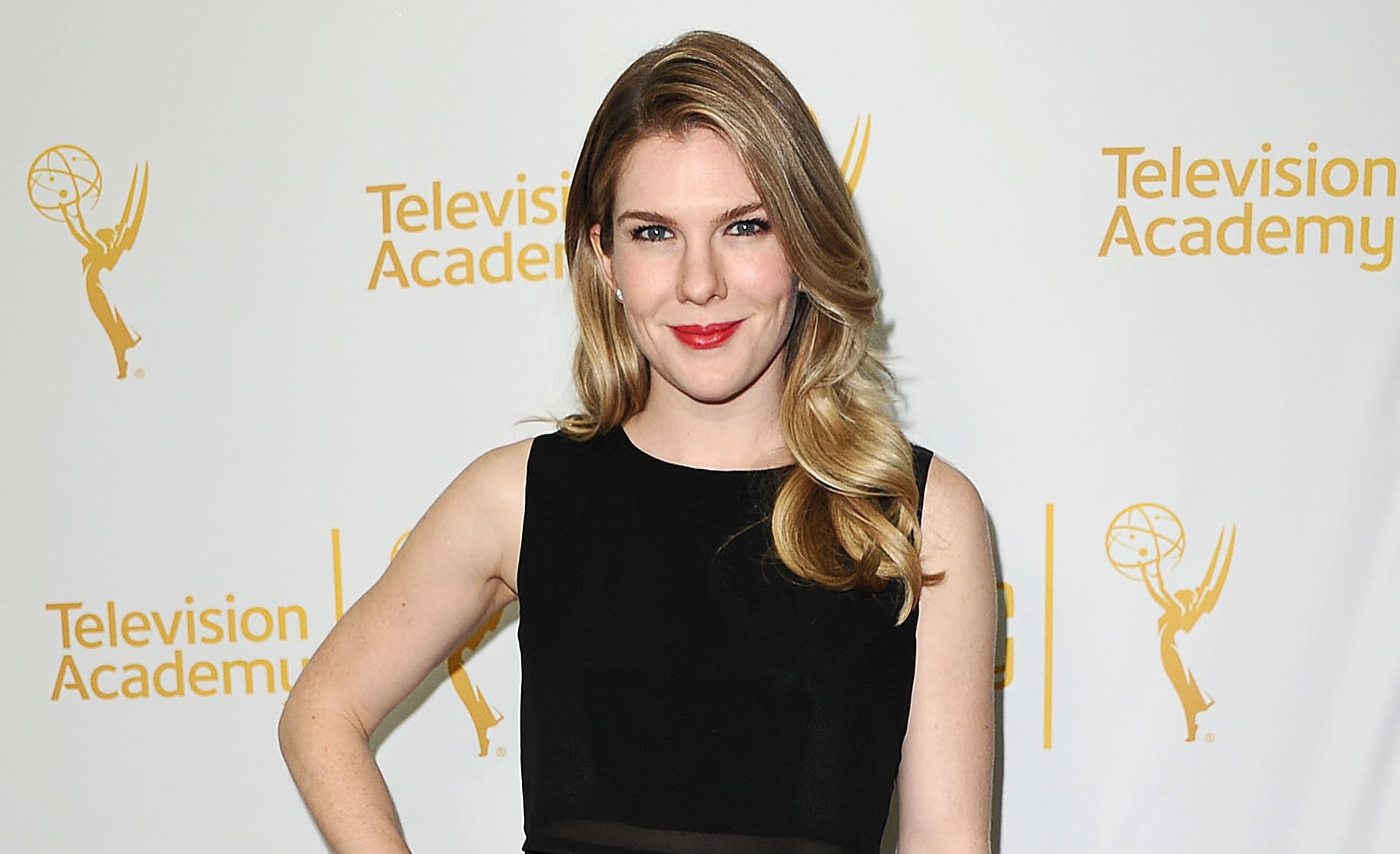 We Might Not Recognize Her in Character as Aileen
"I play Aileen Wuornos, who was a very famous serial killer," Rabe told us. "It's a pretty amazing transformation. There's not much of me — there are so many things . . . I don't want to spoil it all. There's very little left that was my own face."
How Her Aileen Wuornos Will Be Different Than
Charlize Theron

's in Monster

"That performance is unbelievable," Rabe said about Theron's Oscar-winning turn, "But it's completely different because it's Aileen Wuornos in the world of American Horror Story, which is such a specific tone and world that we're bringing this character into that it made it feel very much like completely it's own thing, which is how American Horror Story always feels. You step into whatever the world of that season. But it is nothing like any other. It feels different. It's a whole new thing."
She Doesn't Show Up Until a Few Episodes In
You won't see Rabe until a few episodes into the season, she told us. "I'm not there in the first few episodes — I think I can say that!"
What It's Like to Meet
Lady Gaga
Of meeting Gaga, Hotel's Countess, Rabe shared: "She was like, 'Hey, I'm Stefani. . .' I was like, 'OK!' But she seems so great. As if American Horror Story couldn't get more . . . then you bring Lady Gaga's fans to it and it's a total explosion."
The Returning AHS Alum Who's Coming to Hotel
"It's a wonderful thing that everyone circles around," Rabe said of actors coming back to American Horror Story seasons, before she gave us a name of another Hotel costar. "Mare Winingham, who is back this season, is someone who I was so excited when she came on the show. I think she's one of the greatest, greatest actresses. She's there again, so that wish already came true!" And who would she like to see come back? "Josh Hamilton — that would be fun if he came back."
— Additional reporting by Allie Merriam