Lauren Cohan's Quotes About Glenn at Walking Dead Panel 2017
Grab Some Tissues Before Reading Lauren Cohan's Latest Quote About Glenn and Maggie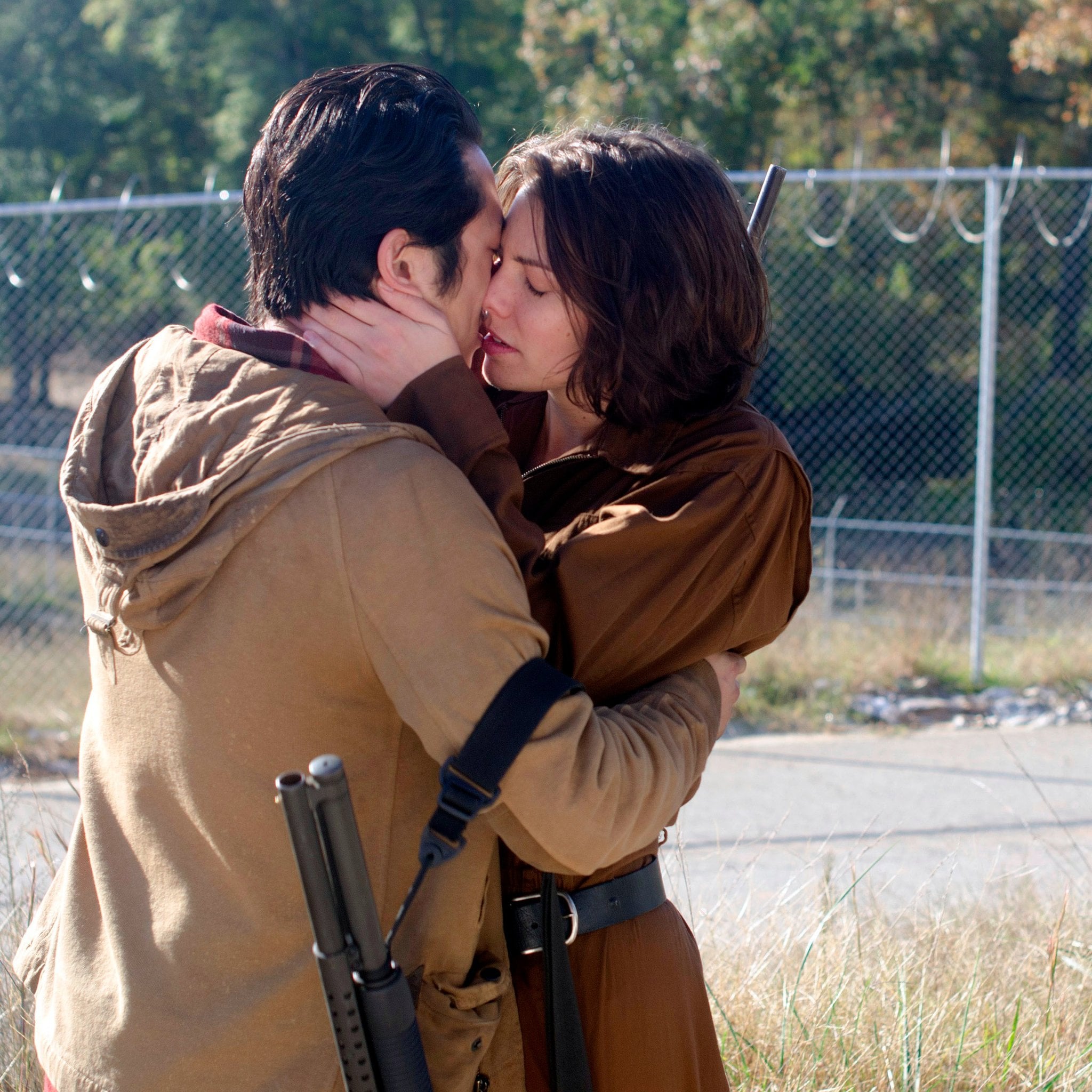 Even though Glenn is gone, The Walking Dead has a plan for how to continue his legacy.
For years, his beautiful relationship with Maggie was one of the few bright spots on the show. Their love endured trying bouts of separation, as well as plenty of undead blood and guts, but sadly it all came to an end in season seven when Negan bashed Glenn's brains in with his barbed-wire-covered bat. It was a brutal moment for both the characters and The Walking Dead's legions of fans, who are still coming to terms with his absence from the show.
While attending the Comic-Con panel for the AMC drama on Friday, a member of the audience asked Lauren Cohan, who plays Maggie, what Glenn (Steven Yeun) would want her to pass on to their unborn baby when it finally enters their postapocalyptic world. Cohan, who was still choked up from watching the highlight reel of the best moments from each season shown before the panel began, warned everyone to grab some tissues before revealing her touching answer.
"Knowing how jubilant and heroic Glenn and Steven [Yeun] are in all this, I think that what he would have wanted to teach the baby or expose the baby to is just that: bravery and comedy and the impulsive energy that he had," she explained. "I think it's probably hard to say, but I hope that everybody in the family who is alive is gonna pass those things on and tell those stories to this new little girl or guy. As well as who Hershel was and Beth was and Michael [Cudlitz], who played Abraham, was."
We can't wait to see how the show incorporates the group's second Lil' Ass Kicker into Maggie's ever-evolving story.