Jim Carrey and Jeff Daniels Dumb and Dumber 2 Pictures
Dust Off Your Blue and Orange Tuxes, Jeff Daniels and Jim Carrey Are Filming Dumb To!
Just as Jeff Daniels promised in the Emmys press room, he followed up his Newsroom win by heading right to the set of Dumb and Dumber 2! Jeff teamed up with his partner in crime Jim Carrey to share some amazing photos of them back in character as Harry Dunne and Lloyd Christmas on the set this morning. They also launched an official DumbTo Instagram account, so hopefully that means we'll be seeing a lot more of their antics filming the follow-up to their 1994 comedy. There was a prequel, Dumb and Dumberer: When Harry Met Lloyd, that did not star Jim and Jeff, so Dumb and Dumber fans have been waiting a whole 10 years for this. As for whether they'll be returning to Aspen, where the beer flows like wine, we'll have to wait and see.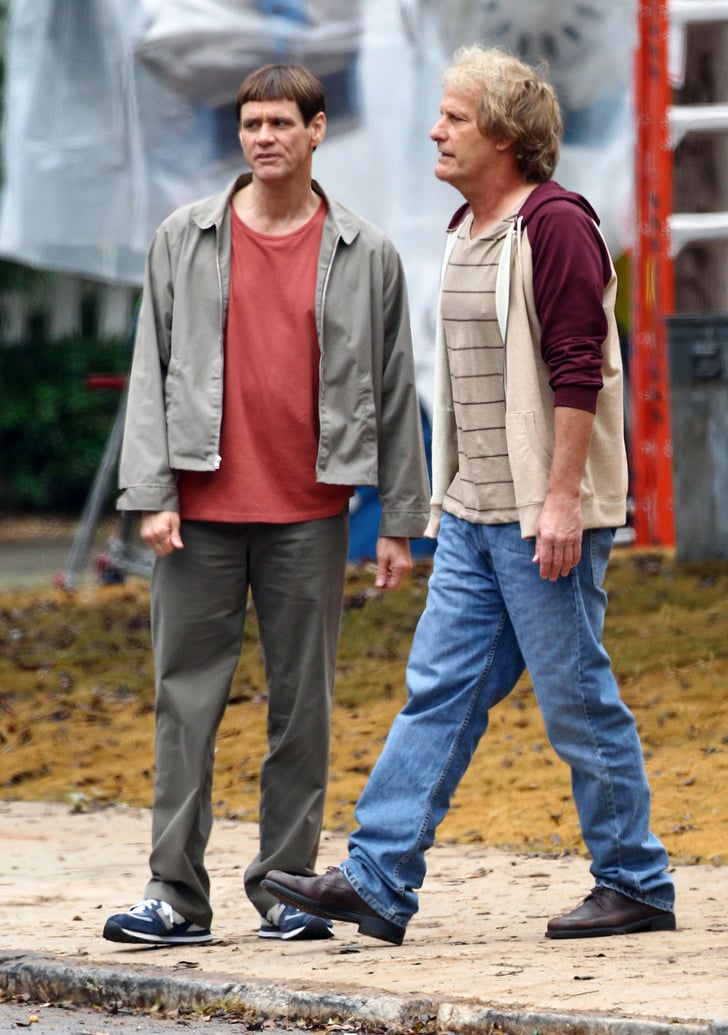 Check out the rest of the pictures after the jump!