GLOW on Netflix Details
6 Things to Know About GLOW, Your Next Netflix Obsession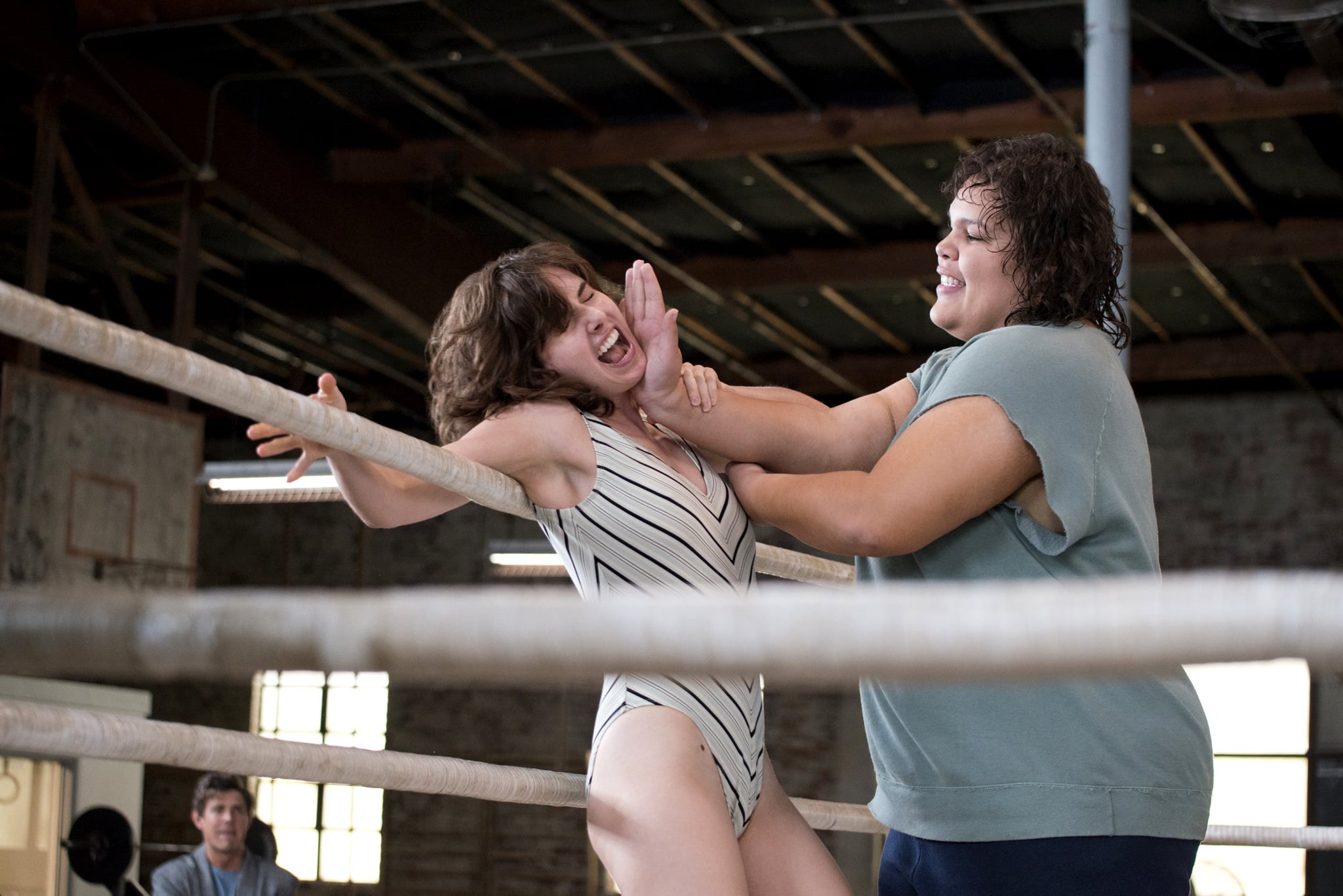 If you haven't noticed, Netflix is expanding its selection of original titles this year to include more comedies, dramas, and documentaries than ever before. One of the shows we're most looking forward to is GLOW, a wrestling series set in the '80s. It has a killer cast and behind-the-scenes team, and the trailer has already made us block off our entire weekend in anticipation of bingeing season one. Here's what you need to know about your next favorite show, GLOW!
The Cast
Alison Brie is the star as Ruth, a frustrated actress who just wants to sink her teeth into a good role. Comedian/actor Marc Maron is the ringleader of the GLOW (Gorgeous Ladies of Wrestling) team, and Ruth's diverse teammates are played by a number of lesser-known actors, including Ellen Wong, Sunita Mani, and Britney Young.
The Plot
Ruth is fed up with the underwhelming parts offered to women in Hollywood. She responds to an open casting call, but instead of finding yet another secretary role, she is offered the chance to be in an all-female wrestling league. Though it's not what she thought she'd be doing, she embraces the chance to tell a unique story . . . while wearing sparkly spandex.
The All-Star Team
The series is created by Liz Flahive, who served as a producer on Nurse Jackie and Homeland (both shows with strong but flawed female leads), and Carly Mensch. Orange Is the New Black's Jenji Kohan wrote one episode and is an executive producer. The producing, writing, and directing teams are also mainly composed of women!
The Trailer
The Poster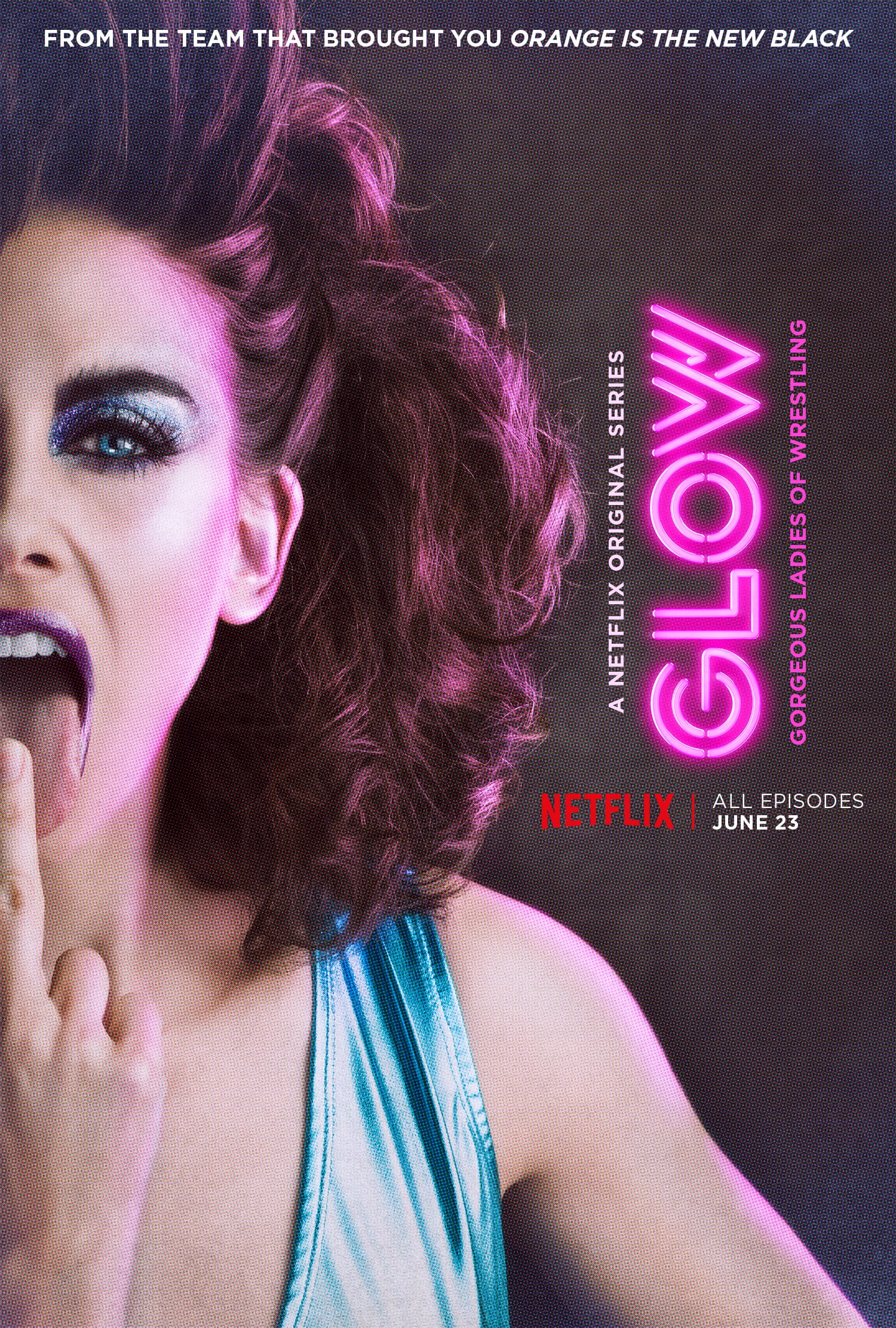 The Premiere
Season one drops on June 23.