The Flash Season 4 Details
Everything We Know About The Flash Season 4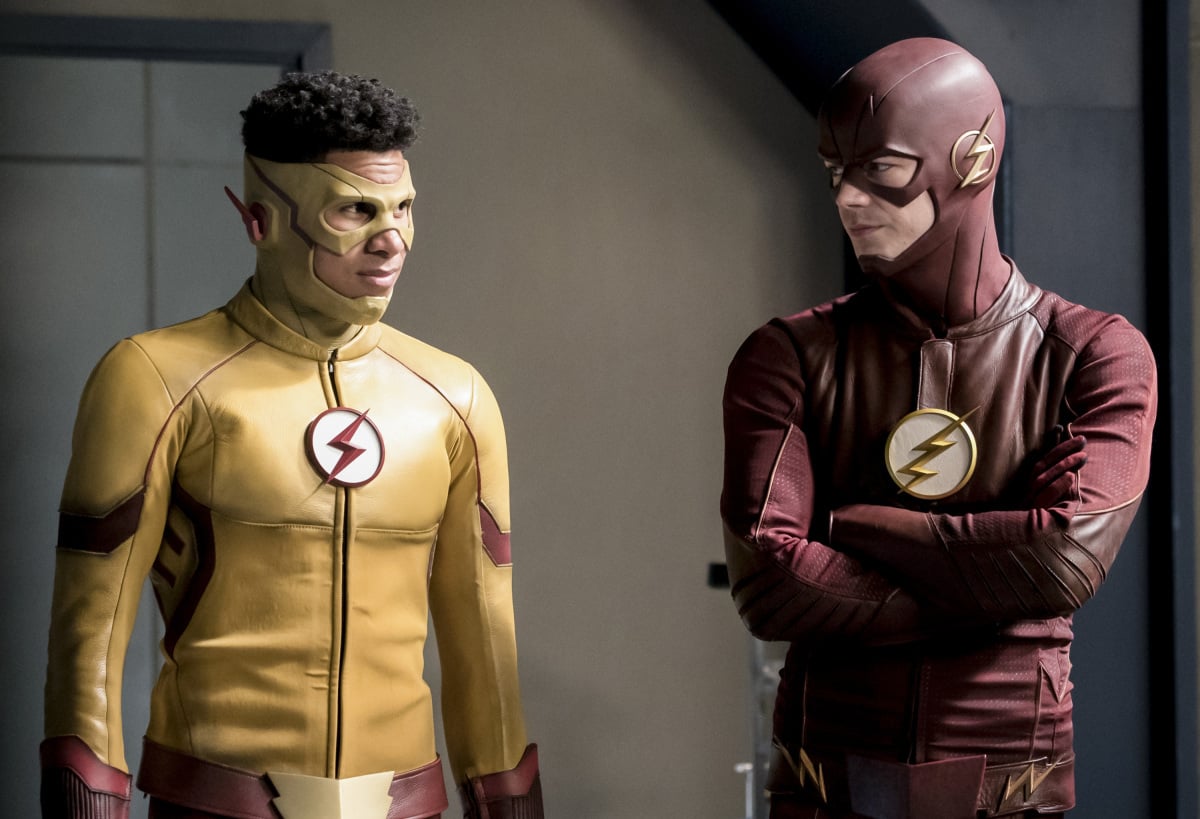 The Flash left us completely wrecked over that heartbreaking season three finale, but thankfully, more episodes are coming our way. While some actors will not be returning to Central City next season, you can expect a lot of heroes (and villains) to pop up in their place. Plus, for all you die-hard DC Comics fans, there is another epic crossover in store! Brush up on all the details below, because season four will be here in a flash.
1. There's a Time Jump
During an interview with ComicBook, Candice Patton revealed that next season picks up six months after the season-three finale. "S.T.A.R. Labs is trying to keep it together without Barry, so Kid Flash is kind of taking up a lot of the slack," she said. "It's hard not having him around."
2. Sadly, Tom Felton Is Not Returning
After joining the show as a regular during the third season, the Harry Potter alum will not be reprising his role as Julian Albert. Guess Caitlin Snow and Julian, better known by fans as Snowbert, just weren't meant to be.
3. Expect a Lot of Fresh Faces in Central City
Even though Felton won't be returning, there are quite a few new characters in store next season. Hartley Sawyer (Saving the Human Race) has landed a recurring role as the Elongated Man, Kim Engelbrecht (Dominion) will be playing the Mechanic, and Danny Trejo (Sons of Anarchy) has signed on to play the role of Breacher.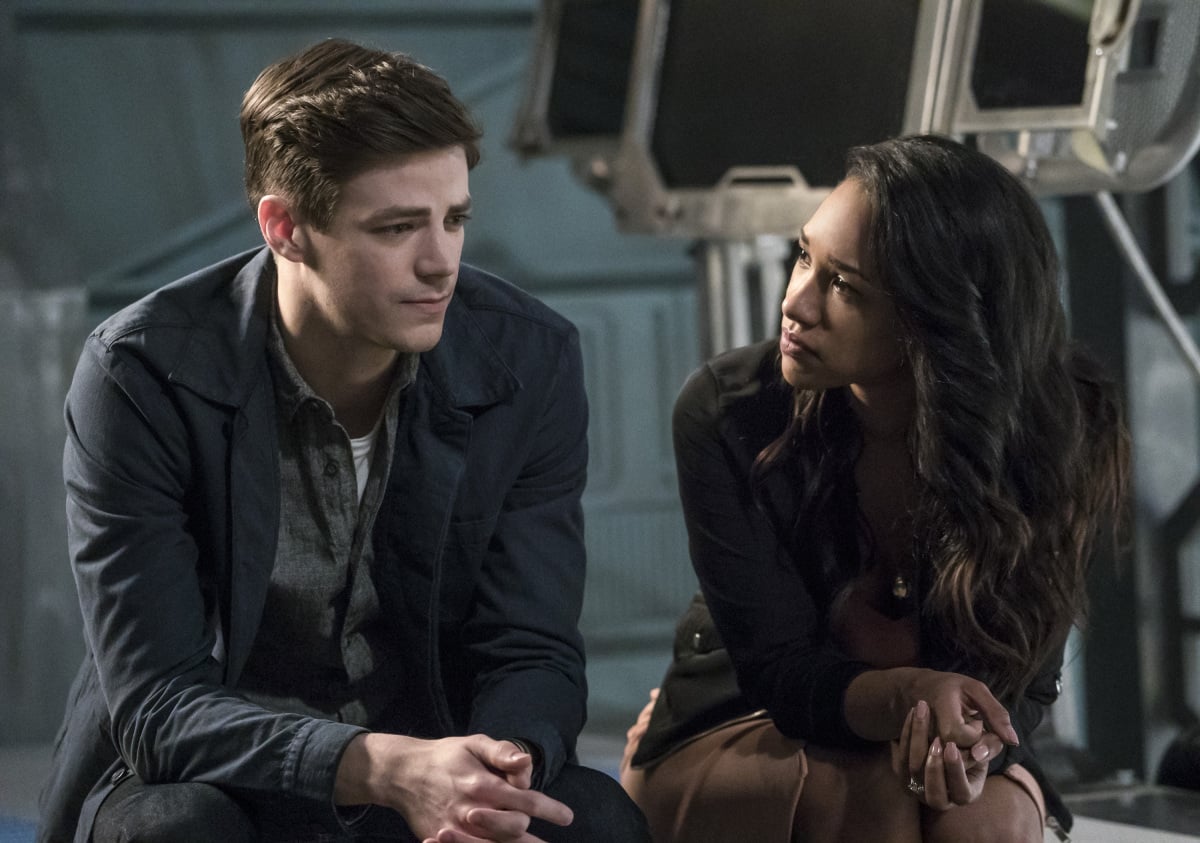 4. There's a New Villain in Town
The 100 alum Neil Sandilands has signed on as DC Comics villain Clifford Devoe, aka the Thinker. "This year, with three speedsters in a row that we did, we wanted to change it up," executive producer Todd Helbing said at Comic-Con. "The way we're explaining it is the fastest man alive versus the fastest mind alive."
5. Don't Worry, Barry Will Get Out of the Speed Force
While season three ends with Barry sacrificing himself and returning to the speed force, we have a feeling he won't be there very long. In fact, Patton revealed that Iris will play a vital role in his escape. "Yeah, to a degree," she said. "I'd say so. Yes, she does. She's boss lady in Team Flash now, so she's an active participant in getting her man out of the Speed Force." Hopefully that means the West-Allen wedding is back on track!
6. This Season Will Have Less Darkness, Thank Goodness
After countless bleak battles (and a few deaths) for Team Flash over the past three seasons, it seems like there is finally a glimmer of light this time around. "A big thing this year is we're really trying to lighten the tone a little bit," Helbing said at Comic-Con. "Last year it got pretty dark and we want to get back to the jokes."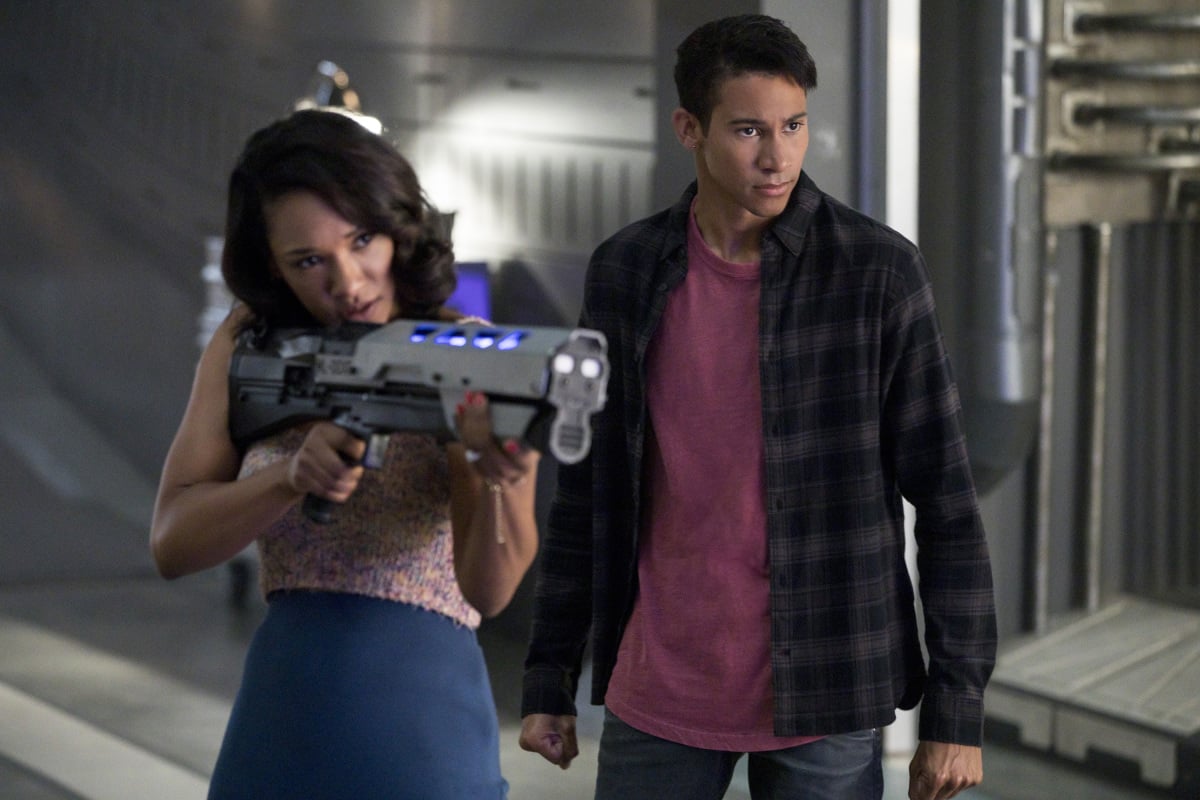 7. Iris Will Step Up as a Leader
"Iris is devastated that he's gone into the Speed Force and they didn't really have a discussion about it," Patton said about her character during Comic-Con. "We pick up season four, Iris has focused her energy on being the leader of Team Flash. She steps up and leads the team, which is really, really cool."
8. Your Favorite Superheros Are Teaming Up Again
The CW has set a four-way superhero crossover with The Flash, Supergirl, Arrow, and DC's Legends of Tomorrow on November 27 and 28. Fingers crossed it will be another musical episode.
9. Barry and Iris Will Finally Tie the Knot
After so much back and forth, Barry and Iris will finally walk down the aisle. The only question now is will they be able to to stay together?
10. The Trailer
11. The Premiere Date
The Flash returns Tuesday, Oct. 10 at 8 p.m.