Fight Club Movie Quotes
What's Your Favorite Quote From Fight Club?
This week, Brad Pitt will be pitted against an army of the undead in World War Z, but back in the day, he was just fighting his fellow (living) man in Fight Club. If you're a fan of the 1999 film starring Edward Norton and Brad Pitt, then you probably know the cardinal rule of Fight Club is that you're not supposed to talk about it — but that doesn't mean you can't quote it. Take a look at a few of my favorite lines from the movie, and then share your own in the comments!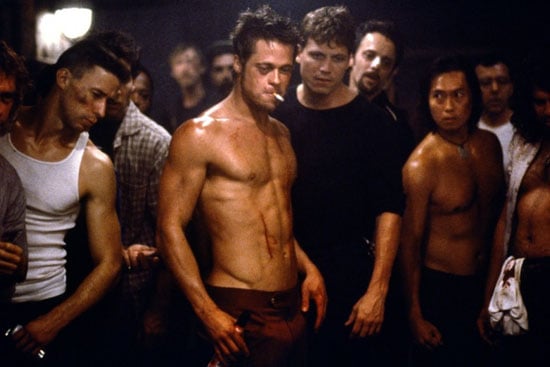 "The first rule of Fight Club is: you do not talk about Fight Club." — Tyler Durden
"This is your life and it's ending one minute at a time." — The Narrator
"The things you own end up owning you." — Tyler Durden