The Eagle Movie Trailer Starring Channing Tatum, Donald Sutherland, and Jamie Bell
Movie Preview: Channing Tatum Puts on Armor in The Eagle
He may be posing as a high school student for his next role, but Channing Tatum is going back further than that in this trailer for The Eagle, set in the second century AD. Tatum plays a Roman soldier named Marcus Aquila who embarks on a daunting journey to clear his father's name. He must uncover what happened to his father's legion of soldiers, known as the Eagle of the Ninth (which is both the title of the book the film was adapted from and the original title of the movie), after they have gone missing during wartime in Northern Britain.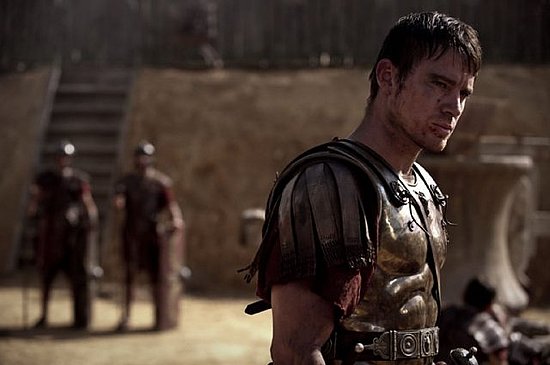 Marcus Aquila is accompanied by his slave, Esca (Jamie Bell), and though the two men have an adversarial relationship at first, it looks like they become allies in their quest. However you feel about Tatum, this movie looks appealing for those who appreciate armor-clad battle epics, and it's directed by Kevin McDonald, who was behind The Last King of Scotland and State of Play.
To watch the preview, just read more.