Desperate Housewives Series Finale Recap
Desperate Housewives Series Finale: What Did You Think?
After eight scandalous seasons, our time spent on Wisteria Lane with the Desperate Housewives came to a close this week with the two-hour series finale. The episode tied up some recent loose ends, like the murder trial of Gaby's stepfather, and also gave us a peek into the futures of all of the housewives we've come to know and love.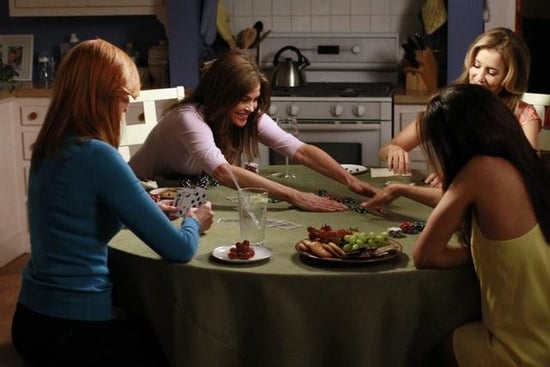 The episode had some series finale staples, including a death, a birth, and a wedding, and it felt fitting to see each of the ladies move on from their lives in Fairview. Still, I was saddened to learn that they didn't ever meet up again — not even for a reunion game of poker — but I'm choosing to believe that they at least kept in touch. How'd you feel about the farewell to Desperate Housewives?