Chris Sullivan Interview About Guardians of Galaxy 2
Chris Sullivan "Was in Awe" Filming Guardians of the Galaxy 2 With Sylvester Stallone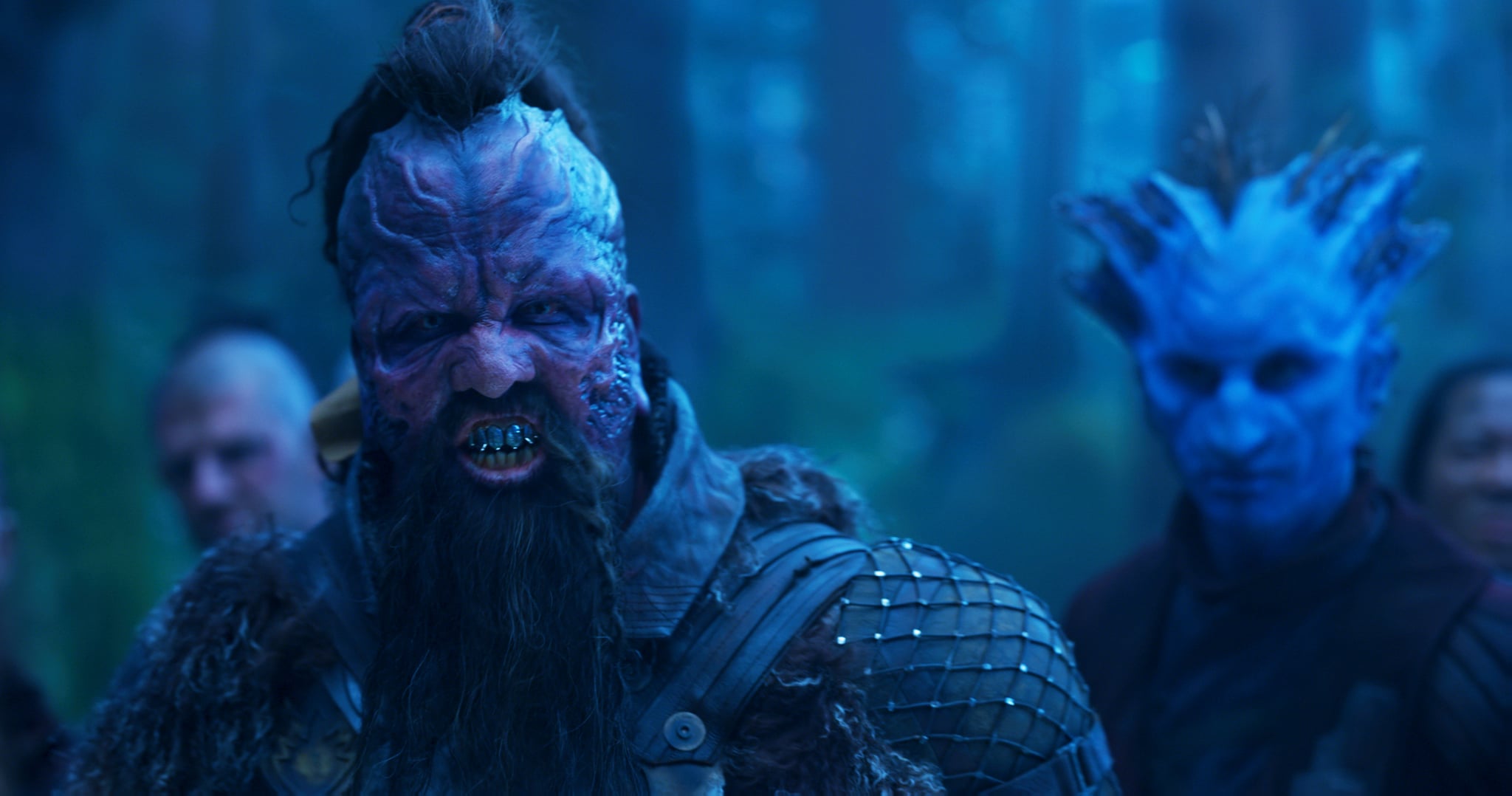 Of the thousands of people who will flock to see Guardians of the Galaxy 2 when it hits theaters on May 5, there's a good chance many of them will watch it start to finish without ever realizing Chris Sullivan has been on screen. The This Is Us actor, who plays Toby on the beloved drama, is hidden under layers and layers of thick facial prosthetics to help him embody one of Marvel's more obscure villains, Taserface (yes, Taserface). Because the character has never been on screen before and isn't necessarily a fan favorite, it gave Sullivan the rare opportunity to truly make it his own.
"Before this project, I'd never even asked myself what an intergalactic space pirate would be like," he joked with POPSUGAR during a recent interview. "There are no rules. It certainly took a little bit of the pressure off of meeting expectations, as far as what he's supposed to be, or end up being. It's the very first time he's ever been played, so we're kind of writing the book on what he's like." The actor, who's had previous roles in The Knick and Stranger Things, has been sharing glimpses of him in full Taserface regalia on Twitter in anticipation of the film's premiere. Between his mottled skin, long beard, and silver teeth, it took about three-and-a-half hours for him to fully transform in the makeup chair, where he was able to bond with costar Michael Rooker. "It was actually one of the shorter times for people in Guardians," he noted. "Karen Gillan is in the chair for five or six hours, getting picked up at her hotel at one o'clock in the morning, to be ready to go by six or seven."
Although Taserface's fate in the sequel isn't a pretty one, Sullivan holds out hope that maybe, just maybe, he's not gone for good. "I hope [he comes back]," he said, hinting at a potential future for the character. "I'd like to play him again." If the villain ever does return, it'll give Sullivan the chance to interact with Sylvester Stallone again, whose role as Stakar Ogord is only going to get bigger in the MCU.
"We didn't know [Sylvester Stallone] was coming, because Marvel plays everything pretty close to the vest," Sullivan said of the actor's first day on set. "The day he came there was a ton of extras, and it was a pretty big scene. Keeping that stuff secret is really hard, especially in Atlanta. There are all these photographers hovering around the studio and the hotels, because if someone famous is in town, there's only one movie shooting. They can kind of tie things together. I didn't realize he was coming in until that morning, but when he walked in, I mean . . . that's Rocky! He's a legend. We all were in awe. We got to watch he and Michael Rooker, another American treasure, face off. We all just sat back and watched, and it was amazing."
Even if Guardians of the Galaxy 2 was Taserface's swan song, Sullivan has a pretty amazing memento to remember his time there (even if it almost got him in huge trouble with the movie studio). "Sylvester walked up to me and was like, 'Mind if we get a photo?' obviously because I was in all this crazy makeup. I was like, 'No, Sylvester Stallone, I don't mind if we get a photo,'" he laughed. "He was like, 'Want to get one with your phone?' and I said 'Yes! Yes, I want to do one with my phone!' We took one, and as soon as he walked away, Marvel security comes up saying, 'I'm not gonna make you erase those, but you know . . .' They're very protective of that stuff."