Bob Odenkirk on Breaking Bad Spinoff
Bob Odenkirk on Better Call Saul's New "Slew" of Characters
Bob Odenkirk's Saul Goodman will be the one Breaking Bad character who gets the chance to live on — well, at least in our TiVos — next year in his own spinoff series, Better Call Saul. We recently caught up with Odenkirk, who is next starring in Alexander Payne's latest film, Nebraska, to get a status update on the series. He told us there's no pilot script yet but did hint at what we can expect when the show debuts — namely, a lot of new faces.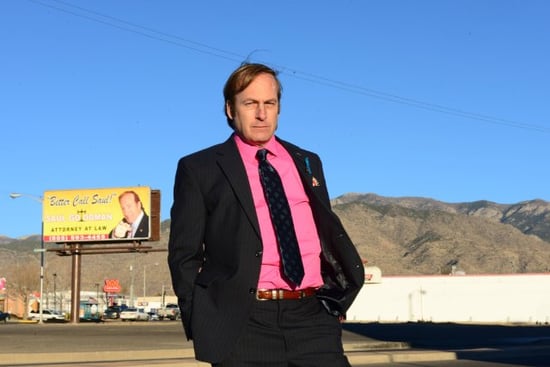 Odenkirk told us, "I'm told that they're hiring writers. Vince Gilligan and Peter Gould are the writers of the show, and Vince created Breaking Bad, and they've told me some of their ideas for what the world feels like and who the characters are that are going to matter — which is a whole new slew of characters we've never seen [before]."
Gilligan recently revealed that he envisions Better Call Saul as an hour-long drama versus a half-hour series. Odenkirk has also echoed that sentiment, hinting that the vision for the show is relatively "dark," despite the comic relief Goodman frequently offered in his Breaking Bad role.
Photo courtesy of Ursula Cotoye/AMC