Best Lines From Good Will Hunting
What's Your Favorite Quote From Good Will Hunting?
Matt Damon is back in theaters this week with the sci-fi movie Elysium, but once upon a time he was but a simple Boston boy. Damon and buddy Ben Affleck wrote and starred together in 1997's Good Will Hunting, then won an Oscar for best screenplay. Beginners' luck? Doubtful — you can't deny the genius behind some of the dialogue that we're still quoting today. Take a gander at our favorite quotes from the Massachusetts-set drama!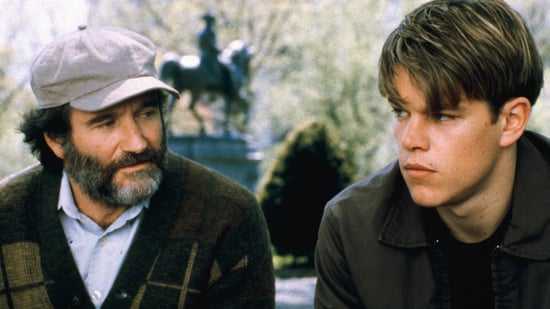 "How do you like them apples?" — Will
"Retaaainer." — Chuckie
"I had to go and see about a girl." — Sean