Best Lead Actor in a Comedy Emmy Poll
Who Should Win the Emmy For Best Lead Actor, Comedy?
For this year's Emmy nominations, I've been having you guys tell me why you think a certain actor deserves to take home the gold this year. You're doing an amazing job — and your arguments are figuring prominently in my Emmy breakdowns. For this round, I want you to tell me who deserves the statute for best lead actor in a comedy.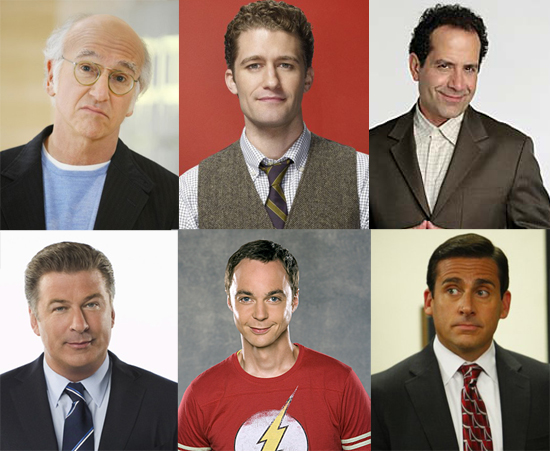 Interestingly, only one of the nominees is a newbie: Glee's Matthew Morrison. He joins veterans Larry David of Curb Your Enthusiasm, Steve Carell of The Office, Alec Baldwin of 30 Rock, Jim Parsons of The Big Bang Theory, and Tony Shalhoub of Monk, who have a whopping 23 nominations between them. It'll be Shalhoub's last chance since Monk is no longer on the air. Who do you think deserves to win?