ABC's Fall Schedule 2016
Scandal Isn't Coming Back Until 2017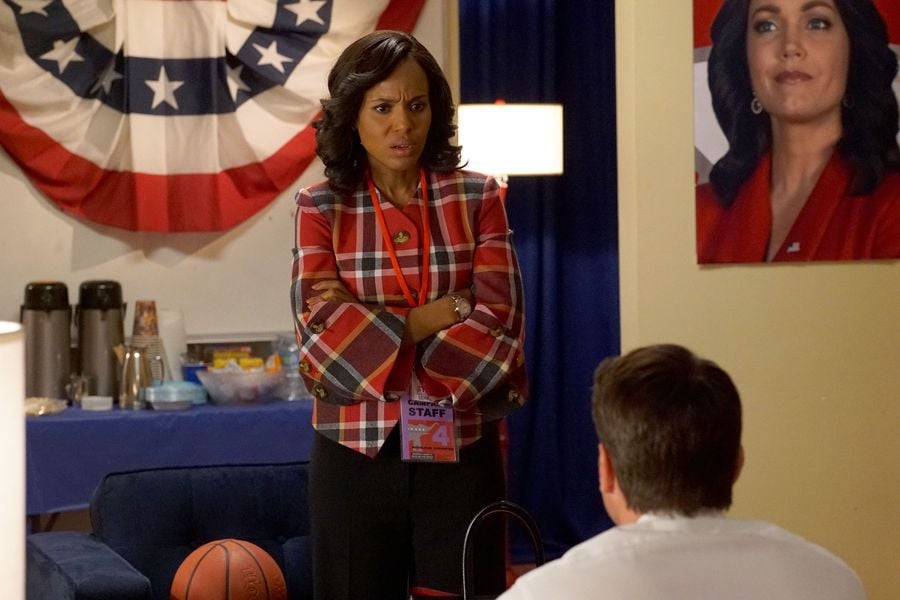 ABC has unveiled its Fall schedule, and Scandal isn't on it! The network is unveiling a few new shows, including Hayley Atwell's new drama Conviction and Designated Survivor, starring Kiefer Sutherland, but Shonda Rhimes's political thriller will be held until midseason due to Kerry Washington's pregnancy. Take a look!
MONDAY
8 p.m. — Dancing With the Stars
10 p.m. — Conviction*
TUESDAY
8 p.m. — The Middle
8:30 p.m. — American Housewife*
9 p.m. — Fresh Off the Boat
9:30 p.m. — The Real O'Neals
9 p.m. — Marvel's Agents of S.H.I.E.L.D.
WEDNESDAY
8 p.m. — The Goldbergs
8:30 p.m. — Speechless*
9 p.m. — Modern Family
9:30 p.m. — Black-ish
10 p.m. — Designated Survivor*
THURSDAY
8 p.m. — Grey's Anatomy
9 p.m. — Notorious*
10 p.m. — How to Get Away With Murder
FRIDAY
8 p.m. — Last Man Standing
8:30 p.m. — Dr. Ken
9 p.m. — Shark Tank
10 p.m. — 20/20
SATURDAY
7:30 p.m. — Saturday Night Football
SUNDAY
7 p.m. — America's Funniest Home Videos
8 p.m. — Once Upon a Time
9 p.m. — Secrets and Lies
10 p.m. — Quantico
*New show
Related Stories: