17th Annual Screen Actors Guild Awards Air Saturday Jan. 29 on TNT and TBS
Watch and Follow Along For Live Coverage of the SAG Awards Tonight!
Before the Oscars swoop in next month, we still have some other big awards show to get to! Tonight, the 17th annual Screen Actors Guild Awards show is airing on TNT and TBS, and PopSugar and I will be reporting from the red carpet and the press room to get the reactions from the winners and other stars, as well as posting polls as each winner is announced.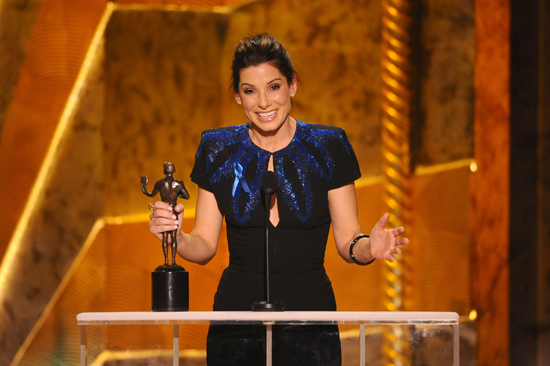 The SAGs can sometimes be a big indicator of who might win the Oscar, and I can't wait to see if any of the actors who have already won Golden Globes will pick up a SAG too, potentially joining the illustrious list of people who've swept awards season. But that's not the only reason to watch: the show will be a star-studded affair full of the nominees, like Natalie Portman and Jesse Eisenberg, fresh from his Saturday Night Live hosting duties. So tune in and check in on Pop and Buzz for the big news of the night, and don't forget to follow us on Twitter!