Alycia Pascual-Pena Interview About Saved by the Bell
Saved By the Bell Star Alycia Pascual-Peña on Her Emotional Last Day Filming the Season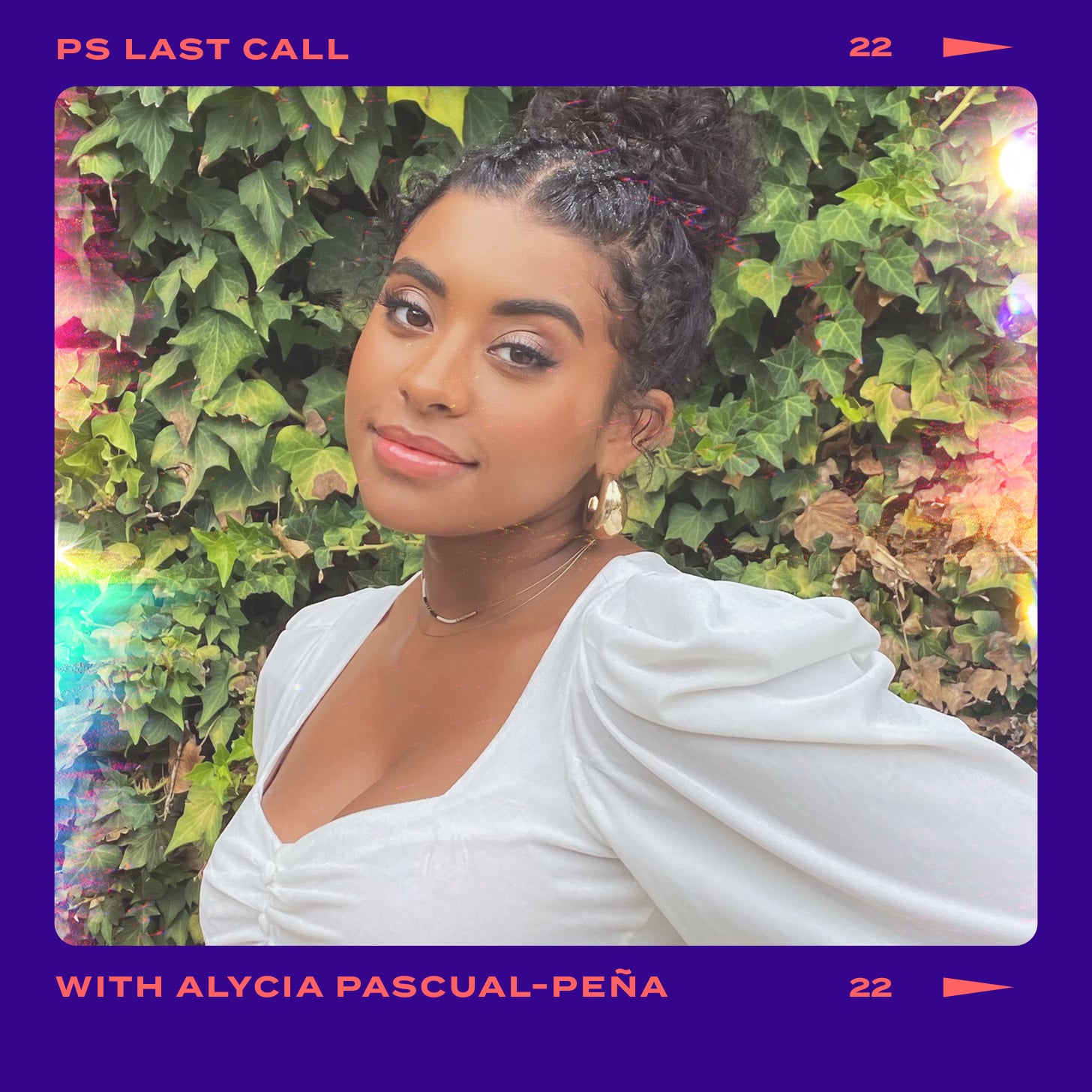 In our Q&A series Last Call, we get down to the bottom of every last thing with some of our favorite celebs — from the last thing they texted to the last thing they binge-watched. This week, actress Alycia Pascual-Peña takes our call.

The iconic Saved by the Bell is back, and this time there's an entirely new student body at Bayside High. Among the new classmates is Aisha Garcia, played by Alycia Pascual-Peña, who causes a stir at school when she attempts to play football with the boys at Bayside. Ahead of the series premiere on Nov. 25, we chatted with Alycia about her last day on set, the wrap gift costar Josie Totah gave her, and more!
What was your last day filming Saved by the Bell like?
It was definitely an emotional day. We started filming in January and weren't able to wrap until September, so throughout the months of filming, our cast and crew really became family. It was bittersweet because I didn't want to stop working with the SBTB family, but I was happy that the world would be able to see the show soon. I shot my last scene of the season with my castmate Bel [Cameli], and I was grateful to share that special moment with such a good friend.
Last thing you texted?
"Yes please!!," answering Josie [Totah's] question about me wanting an acai bowl.
Last thing you ordered online?
Materials to clean my yoga mat with, and a Lauryn Hill vinyl I couldn't find in stores.
Last thing you watched on Netflix?
Moesha.
Last thing you do before going to bed?
Pray and watch an episode of The Daily Show With Trevor Noah.
Last photo on your camera roll?
A selfie [ahead] of my friends and I after watching a movie outside together.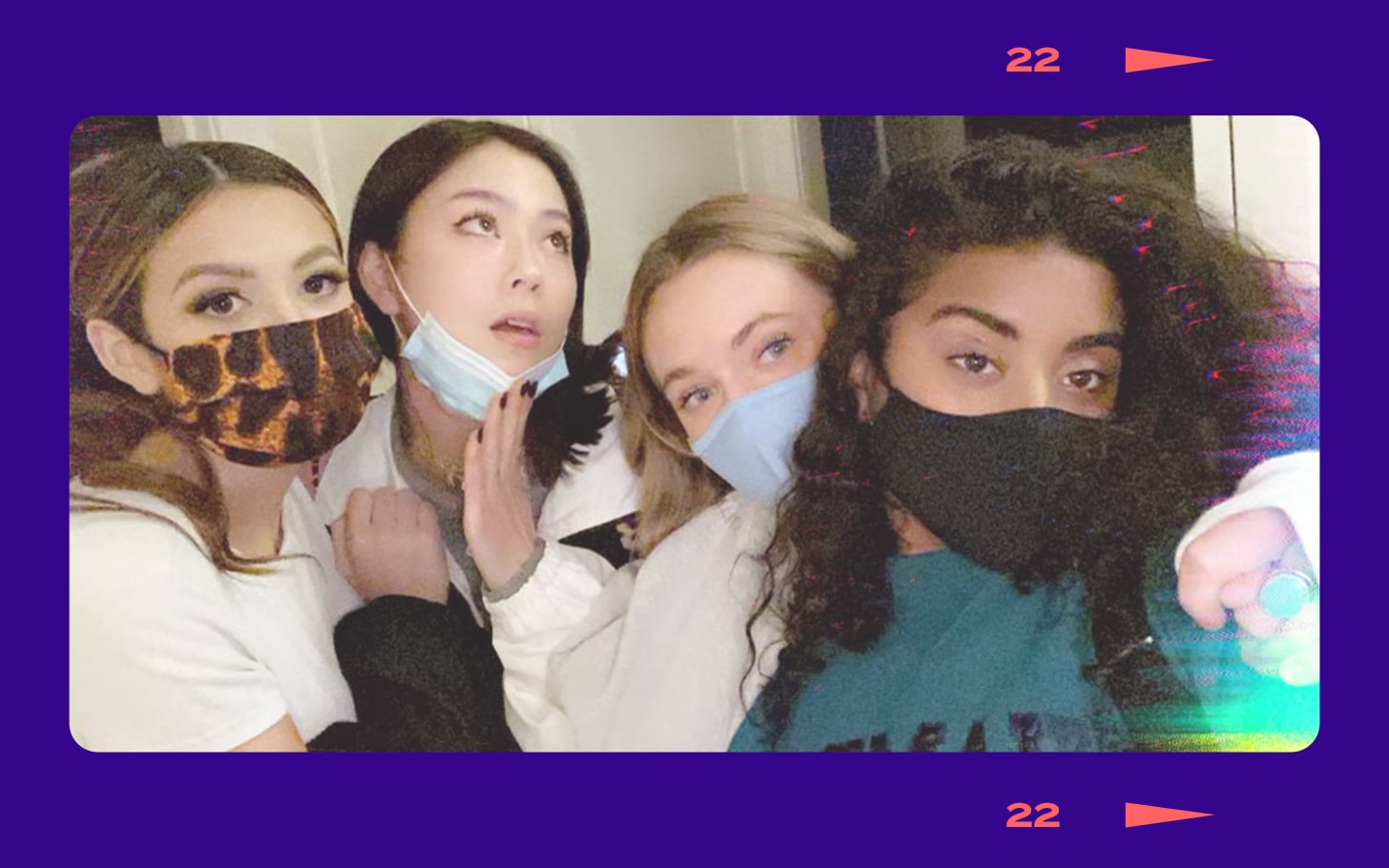 Last gift you received?

A pair of 1s as a wrap gift from my bestie Josie.
Last workout?
Strength training and Pilates workout with my friends Sydney and Yasmine.
Last book you read?
The poetry book called The Poet X by Elizabeth Acevedo, a wonderful Afro-Latina author.
Last thing you took home from a set?
Accidentally, a necklace.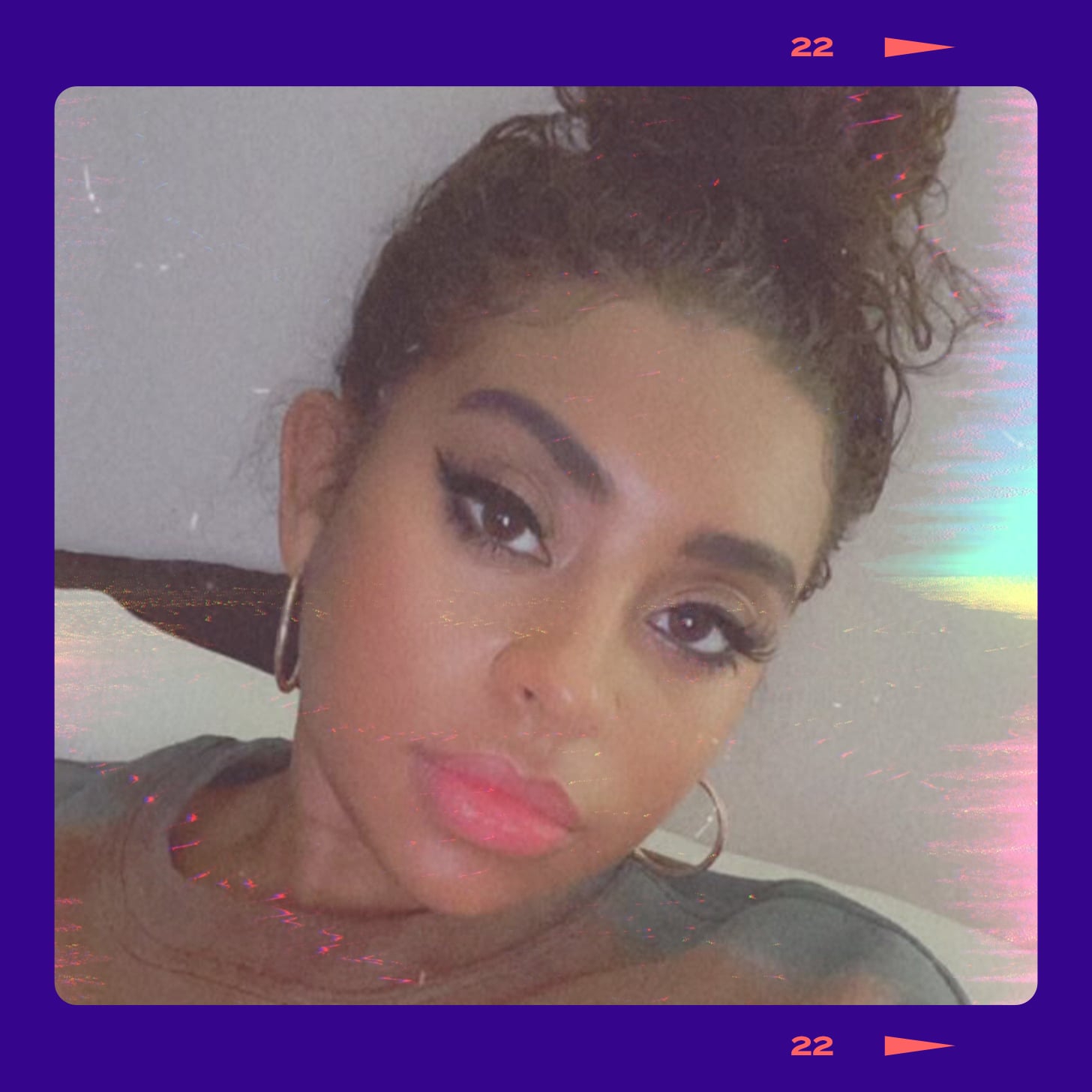 Last thing you did for self-care?
I lit some candles, made some tea, and read while I listened to jazz.
Last song you listened to?
"Like I Want You" by Giveon.
Last time you were starstruck?
I saw Shia LaBeouf in a coffee shop, I wanted to tell him how much I love The Peanut Butter Falcon and Honey Boy but didn't want to bother him and got nervous.
Last great fashion purchase?
I got this great green dress from one of my favorite thrift stores.
Catch Alycia in Saved by the Bell, streaming now on NBC's Peacock!
Image Source: Alycia Pascual-Peña