Who Is Brandon Flynn?
You've Definitely Seen Sam Smith's New Boyfriend Before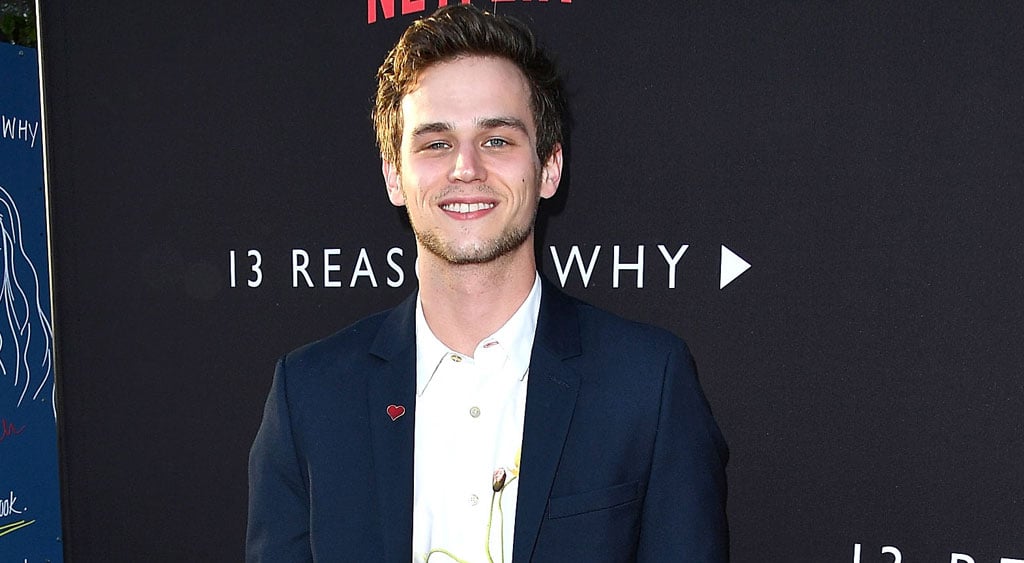 Image Source: Getty / Steve Granitz
Brandon Flynn might play the morally bankrupt Justin Foley on 13 Reasons Why, but in real life he seems like a total charmer. Unlike some of his costars on the Netflix hit, the 23-year-old actor is brand new to the Hollywood scene, but he's already been praised for his breakout performance. Before his career blows up with the show's second season, get to know Brandon a little bit better.
He's from Miami. For now, Brandon resides in NYC thanks to his work in theater productions, but he originally hails from Miami.
He's a Hollywood newcomer. Before playing Justin, his only other onscreen role was as an intern in the short-lived CBS zombie comedy BrainDead. He appears in the seventh episode, "The Power of Euphemism: How Torture Became a Matter of Debate in American Politics."
But he's an accomplished theater actor. He made his off-Broadway debut by costarring in the musical Kid Victory as Luke. His previous theater credits include Our Town, An Oresteia, Henry V, Acting is Believing, and Ivona, Princess of Burgundia.
He can lick his elbow. Yes, really. In a video interview with Broadway.com, Brandon shows off the hidden talent on camera.
He has a very, very cute dog. Take a quick scroll through Brandon's Instagram account and you'll see tons of photos of his beloved dog, Charlie. From what we can gather, the tiny, fluffy white pup loves napping, dressing up as his favorite Star Wars character, and drinking whiskey.

His first time on stage was interesting, to say the least. Brandon made his stage debut at 10 years old when he was cast in a musical production of Peter Pan as Mr. Smee. According to Brandon, he never bothered to memorize his lines, and he had the hiccups throughout the whole performance.
He's came-out in an inspiring post this year. In September, the actor revealed his sexuality on Instagram as he spoke up about Australia's ongoing conflict over gay marriage. "We've fought, we've come out bravely even in our fear," he wrote. "Equality takes courage."

He really relates to Freakazoid. When it comes to having a favorite superhero, Superman and Thor just won't do. Instead, he's a huge fan of Freakazoid, the subject of an animated show produced by Steven Spielberg in the mid '90s. "When I was younger I just could not get enough of the cartoons," he revealed. "He came out of the computer and he was a freak of nature. Like me, I guess. I related to that."
You'll probably find RuPaul's Drag Race on his DVR. If you're already done binging 13 Reasons Why, might we suggest watching Brandon's current obsession? His favorite drag queen on the show is Alaska, and he does a pretty amazing impression of her "hiiiii" trademark.
He's currently dating Sam Smith. While the two have yet to officially confirm their romance, they were spotted holding hands and kissing during a lunch date in NYC in October.