Which Real Housewives Cast Are You?
Which Real Housewives Cast Do You Belong In?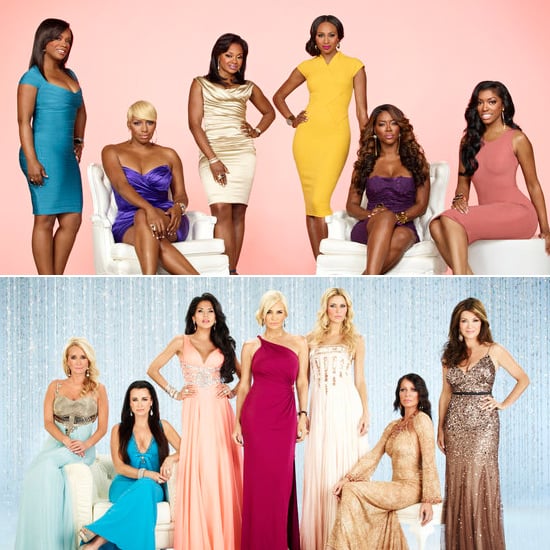 If you love wine, tight dresses, tall heels, and fighting with your friends, then we've got the perfect quiz for you. Bravo's Real Housewives franchise has spanned 14 years and seven cities (RIP Real Housewives of DC), and each location has brought its own special flavor to the mix. There are the blond babes of Orange County, the conniving socialites of New York City, the screaming women of New Jersey, the hilarious ladies in Atlanta, the glamorous gals of Beverly Hills, and the fiery group in Miami. So, which cast do you belong in? Break out the Pinot, prepare your tweet to Andy Cohen, and take our quiz below!
Source: Bravo
What's Your Drink of Choice?
Pick an Item of Clothing.
Pick a Vacation Spot.
How Would You Respond If Someone Insulted You?
Bring up their drinking problem.
Push them into a jacuzzi.
Throw wine in their face.
People Say You Look Like . . .
Your Side Project Is . . .
On Sunday, We Could Find You . . .
At brunch with the girls.
Picking lemons in your citrus grove.
Preparing Sunday dinner for 40 people.