Video of Joshua Jackson Talking Pacey-Con and Fringe, Gordon Ramsay Says Victoria Beckham Would Be Great AI Judge 2010-08-03 07:00:00
Joshua Jackson, Keri Russell, Will Arnett, and Lone Star Bring the Charm to Fox TCA
It was Fox's turn to promote all its new shows at the TCA in LA yesterday. Everyone was looking for a big announcement on American Idol, but the executives had no official news and weren't looking to confirm or deny any rumors — soon they say, but no contracts have been signed yet. Running Wilde's Keri Russell and Will Arnett were briefly in town before starting to reshoot their pilot in Long Island today, though they still kept everyone cracking up during their panel. Lone Star is one of the new shows we're most excited about and the cast, including the adorable James Wolk, continued to impress the room of critics — read highlights from all the panels on Buzz!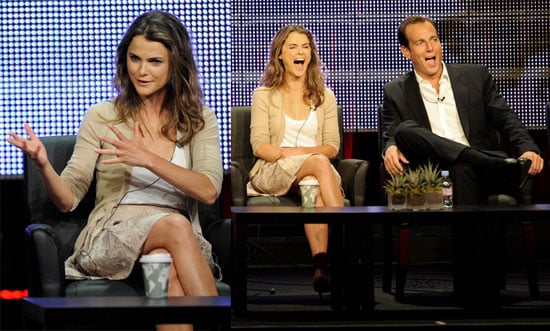 Speaking of Lone Star, Jon Voight was excited to chat about it at the evening's Santa Monica Pier bash. He divulged that his family, including Angelina Jolie and her kids, are all doing great and he's excited to make a home in Texas for this show. When it came to Joshua Jackson, the hot topic of course was Pacey-Con — stay tuned for awesome video from Josh about his Dawson's Creek love. Joshua said it was the result of an idea that he originally had, and he had fun seeing the reaction of everyone at Comic-Con. The Glee kids were graciously happy to chat. Lea Michele looked gorgeous and in great spirits, despite a car accident scare earlier in the night, while Mark Salling was all about the carnival games. The whole crew was thrilled about all their Emmy nominations, and check out more with Buzz's report.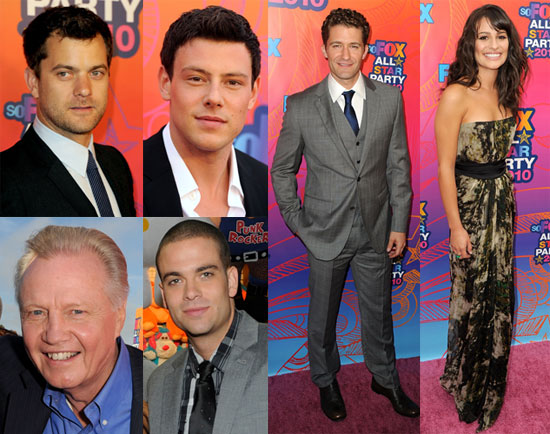 To see more including Emily Deschanel, Aisha Tyler, David Boreanaz, and others, just read more.
Images include: Kevin McHale, Lea Michele, Emily Deschanel, Keri Russell, Will Arnett, Lisa Edelstein, Aisha Tyler, Corey Monteith, David Boreanaz, Mark Salling, Gordon Ramsay, Jon Voight, Jayma Mays, Shannon Woodward, Martha Plimpton, Gordon Ramsay, Jenna Ushkowitz, Joshua Jackson