True Blood's Anna Paquin and Stephen Moyer Film With Diddy
Anna Paquin and Stephen Moyer Show PDA — With Diddy?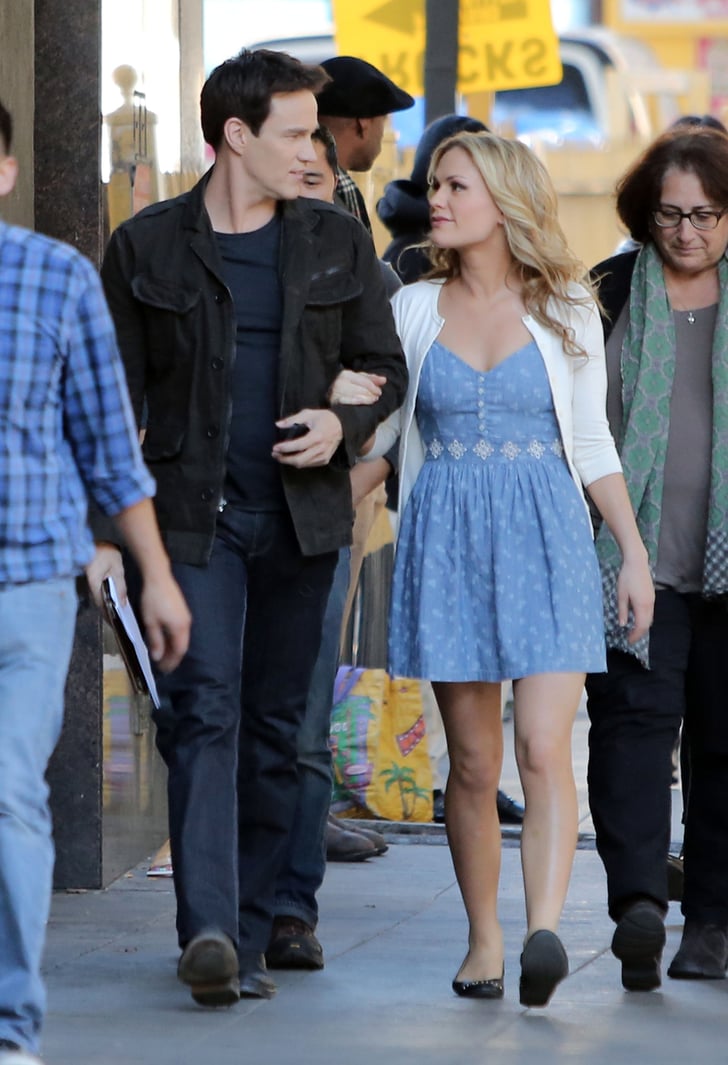 Anna Paquin's and Stephen Moyer's True Blood characters, Sookie and Bill, may not get their happily ever after when the show ends its run in 2014, but there's no doubt that it's true love for the offscreen couple. The adorable duo was spotted walking hand in hand and sharing loving looks on the set of a new commercial in LA on Wednesday. Their fashion choices are in keeping with what their characters wore in the season-six finale — Anna wore the same denim Abercrombie dress Sookie had on in the episode, and Stephen was in familiar Bill attire and looking pale-faced. However, there's one strange factor that makes us question whether the segment is all about True Blood: Diddy was on set too! While they weren't pictured together, he was also spotted filming for the same Time Warner Cable shoot. Though he has his own music channel, Revolt, on the network, this could also be a "guest-starring" spoof like he did with Downton Abbey.
Keep reading for more pics of Anna and Stephen's sweet PDA!