Tiffany Haddish and Kevin Hart Interview
Please Enjoy This Video of Tiffany Haddish and Kevin Hart Reading Cheesy School Jokes to Each Other
Just seeing the names Tiffany Haddish and Kevin Hart side by side in a film should be enough to make you literally run to theaters, and thanks to their film Night School, you can do just that. The new comedy sees Teddy (Kevin) struggling to pass night school — taught by the no-nonsense teacher Carrie (Tiffany) — in order to get his GED, a new job, and the life of his dreams. So in celebration of the film, we sat down with Kevin, Tiffany, director Malcolm D. Lee, and producer Will Packer to have them compete in a school joke battle. The challenge? Read the embarrassingly cheesy joke to your opponent, make them laugh, and gain a point. Which started off with Kevin dominating the game . . .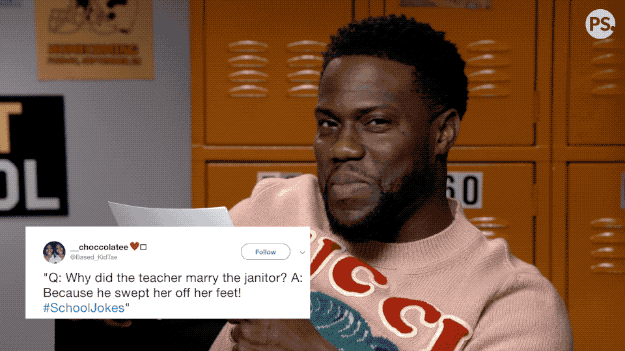 . . . and director Malcolm raking in the points right up there with him.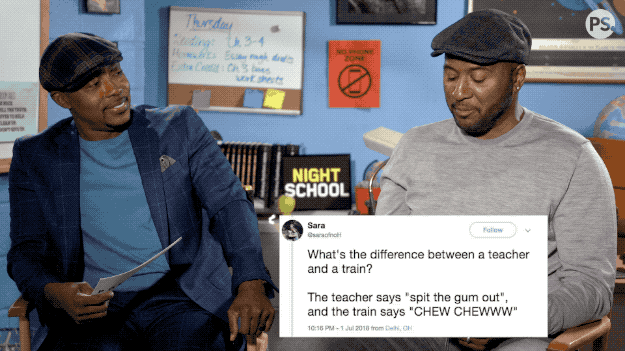 Check out the full video above to see who comes out on top, and be sure to catch Night School now in theaters everywhere!