Tiffani Thiessen Interview December 2016
Tiffani Thiessen Talks Reuniting With Mark-Paul Gosselaar For Christmas Dinner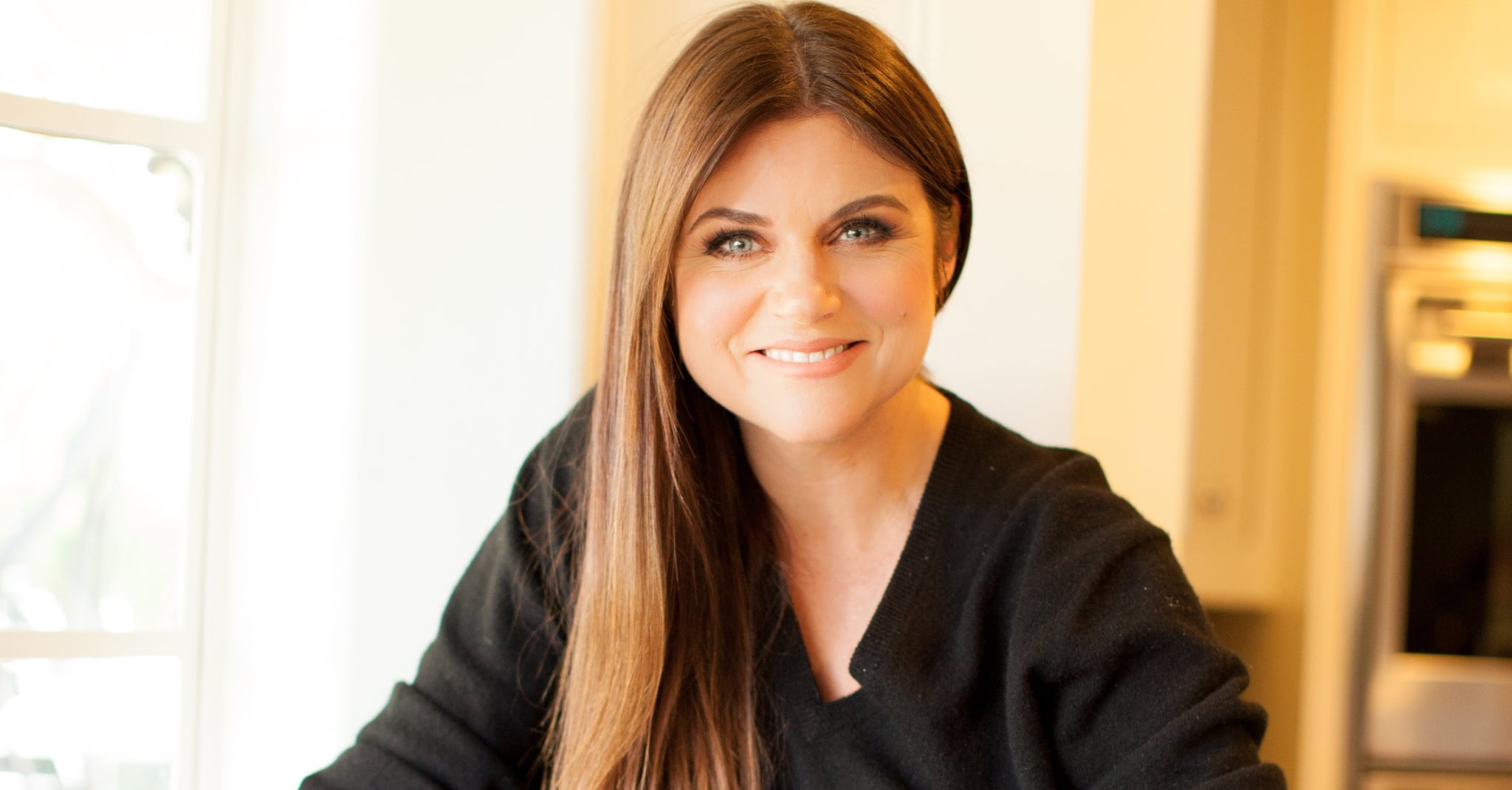 Image Source: Rebecca Sanabria Photography
Tiffani Thiessen first shot to fame with her role as Kelly Kapowski on Saved by the Bell, but these days she's known for her lifestyle blog and Cooking Channel show, Dinner at Tiffani's. Even though she's said goodbye to her beloved character, she still makes us nostalgic by revealing that she loves having her former costars join her in the kitchen from time to time. As she preps for the holiday season, POPSUGAR recently had a chance to sit down with Tiffani on behalf of Keurig, and she told us all about what it was like reuniting with Mark-Paul Gosselaar (aka Zack Morris) for her special, Christmas at Tiffani's. She also dishes on which '90s icon she would love to have dinner with, and how her daughter takes after her in the kitchen. See her sweet quotes below.
POPSUGAR: Your new holiday special, Christmas at Tiffani's, was just released. What was it like reuniting with Mark-Paul Gosselaar?
Tiffani Thiessen: It's funny, I think people don't realize we're still very close and friends. We are at each others' kid's birthday parties and so it wasn't really a reunion for us personally, but definitely for the viewers. And it was, of course, a lot of fun.
PS: Have you been watching his new show Pitch?
TT: I haven't watched anything. Isn't that horrible? That's what they keep telling me, "You have to watch it. He is so good on it." Which doesn't surprise me whatsoever. He's an amazing actor. I just haven't watched anything. If I'm not working on my cookbook or recipes at night, I'm asleep. I've definitely got a full plate, but it's all really wonderful things and I feel extremely blessed.
PS: If you could have dinner with any '90s icon, who would it be and why?
TT: Well, I was a huge Princess Diana fan. I remember where I was when I heard about the accident. I can remember it like it was yesterday. She exuded everything a princess needed and should be, and she was. You know — classy, giving, beautiful, an amazing mother. Everything you would want a princess to be.
PS: What can we expect from your show next season?
TT: My next season, season three, actually premieres on Jan. 8. You'll see, of course, tons of familiar faces again and some new faces as well — all new recipes and just a lot of fun. It's one of those jobs where I feel like it's not a job. It's just me having dinner, cooking, and doing what I love with friends and family.
PS: Will any of your former costars be joining you again?
TT: Oh, yes! Absolutely. You'll see costars and you'll see people I just know. It's what the show is. That's what people like about the show is that you're seeing these familiar faces come into a very casual, organic setting and stuffing their faces, drinking, being silly, and being themselves. You're literally pulling up a chair with us.
PS: You're always posting such sweet photos of your kids, especially your look-alike daughter, Harper. Does she like to cook as well?
TT: You know, it's cute, every now and then — her favorite thing to make is banana bread — so when she does, she has me pull out my iPhone and she does her own little TV show. She's really cute about it. She like, "Mommy, can you put all the ingredients out in a row and just remind me what it is?" And then I start rolling on my phone and she's like "Hi, you're cooking with Harper today." She's always been in the kitchen with me, so the kitchen is familiar to her too, so she loves to come and help me.
PS: Does she take after you in any other ways?
TT: Yes, I guess so. It's harder for me to think she's like me, but I can see traits in her like my husband, but I'm sure there is. It's sometimes hard to analyze yourself, but she's 6 and a half now and she's like a real person. It's full-on conversations and she's got her own ideas and she's extremely independent and a really great big sister.
PS: I was just about to ask about her role as a big sister!
TT: She's an amazing big sister! I think her only fault is she wants to hug and kiss him so much.
For more information about Tiffani's partnership with Keurig, check out these recipes below.