Scott Eastwood in Town and Country
Clint Eastwood's Sexy Son Looks a Lot Like Dad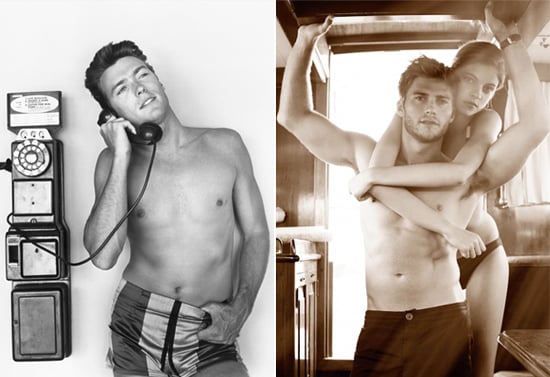 Just look at this picture of a shirtless Clint Eastwood (top left) in 1956 and it's clear where his son Scott gets his good looks. In a new photo shoot for Town and Country, Scott channels retro Hollywood, and the family resemblance is striking. In the magazine, Scott not only models, but he also opens up about his famous family. The 27-year-old explained: "People assumed that I would have everything handed to me, but that couldn't be further from the truth." The aspiring actor added, "I was on my own just doing the grind."
Scott, who has a role alongside Brad Pitt and Shia LaBeouf in the upcoming World War II film Fury, does look up to his dad, and just like Dirty Harry, he wants to be "a man's man" and "a no-bullsh*t leading man" — "not a kid actor or a glitzy pop star." If he inherited Clint's acting skills as much as his looks, he should be in good shape.
Clint, 26 at the time, lounged around shirtless for a 1956 photo shoot.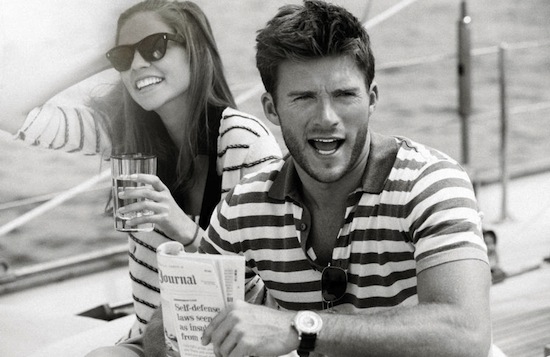 Scott, 27, channeled his dad's old Hollywood look for Town and Country.
See more full-size pics of Clint and Scott below.
Another shot from 1956 shows Clint casually chatting on a pay phone.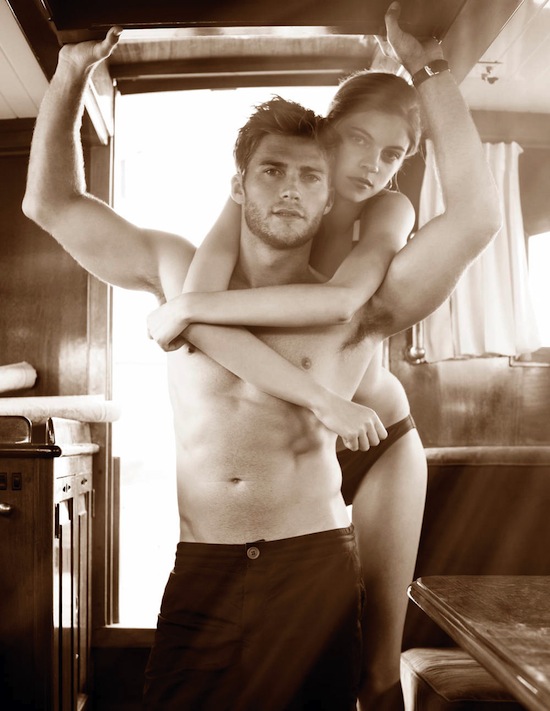 In his new photo spread, Scott got some help from a pretty lady.