Ryan Reynolds Quote About Blake Lively in December GQ 2016
Ryan Reynolds Jokes About the Moment He Fell For Blake Lively: "Probably After the Sex"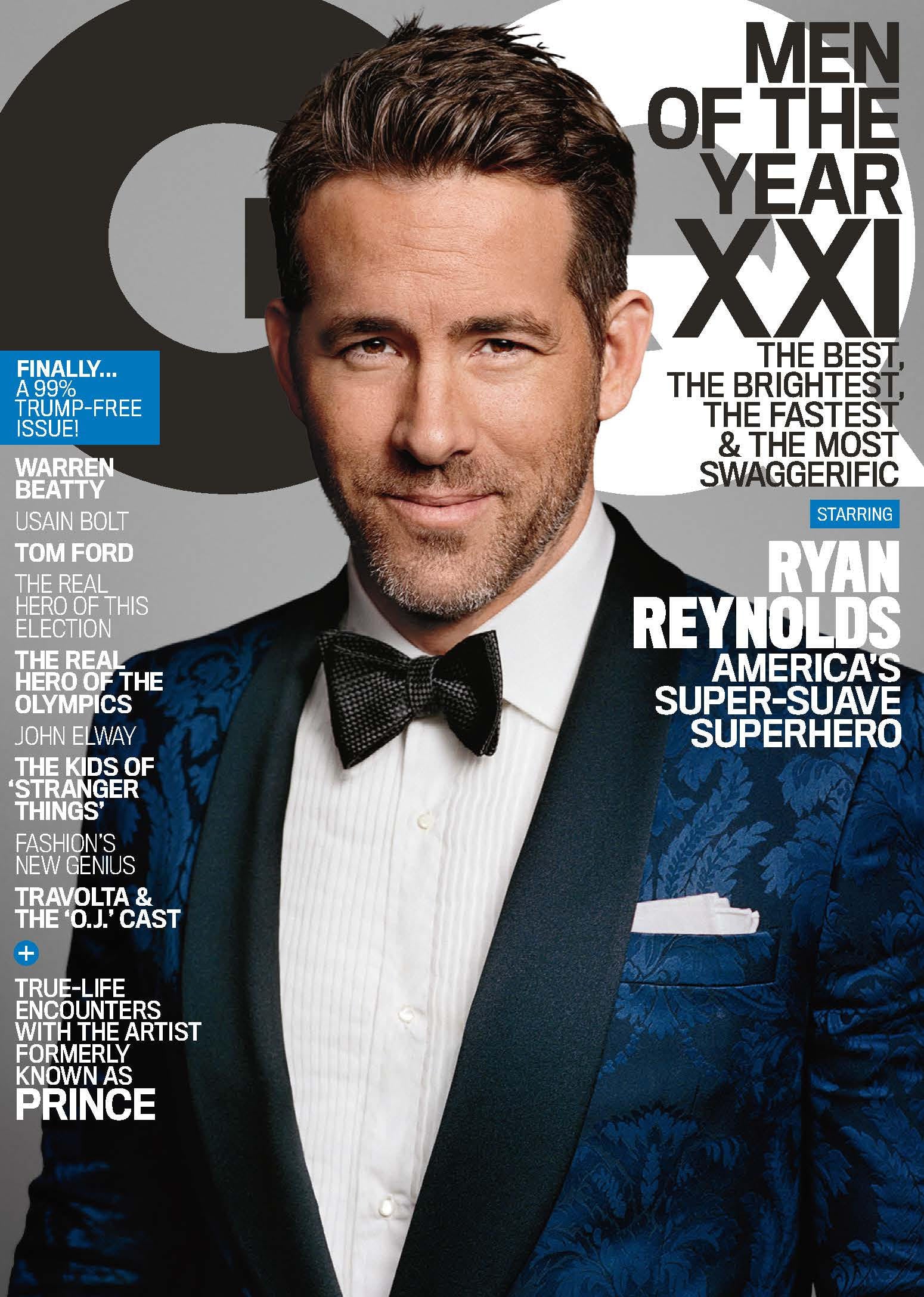 GQ has crowned Ryan Reynolds one of its "Men of the Year," and it makes total sense. The actor kicked off a nationwide obsession with Deadpool, regularly keeps Twitter in hysterics, and has one of the sweetest romances in Hollywood with wife Blake Lively. Ryan welcomed his second child with the Shallows actress in September and has never been shy about gushing about his relationship with her in the past. In February, he revealed how he and Blake first got together, but he saved the romantic story of the exact moment he fell in love with her for GQ. "Probably after the sex," he joked. "No, we were hanging out at this little restaurant in Tribeca that's open really late, and this song came on and I was just like, 'Want to dance?' No one was in there, so it was just totally empty. And it was just one of those moments where halfway through the dance, it was like, 'Oh, I think I just crossed a line.' And then I walked her home. And, uh, you know, I don't really need to go into what happened after that."
Coincidentally, the couple recently celebrated Ryan's 40th birthday at the Tribeca restaurant in question, O Ya. Blake tagged the Japanese eatery in a cute Instagram photo, writing, "We fell in love at your restaurant in Boston. We stay in love at your restaurant in NY." Although Blake and Ryan have been married since 2012, one of the first instances of them being spotted out together was in Boston in 2011, where Ryan was filming R.I.P.D. Since then, they've expanded their family with two little girls, whom he told the mag he's extremely grateful for (in the most Ryan Reynolds way possible, of course). "I'm on the precipice of having a real American family," he said. "I mean, I always imagined that would happen, and then it happened. Every idiotic Hallmark-card cliché is true." No wonder they're in the running for the cutest couple of 2016.