Robert Pattinson Sunday Style Quotes About Kristen Stewart
"I Don't Ever Feel the Need to Forgive" — Was Rob Talking to Kristen?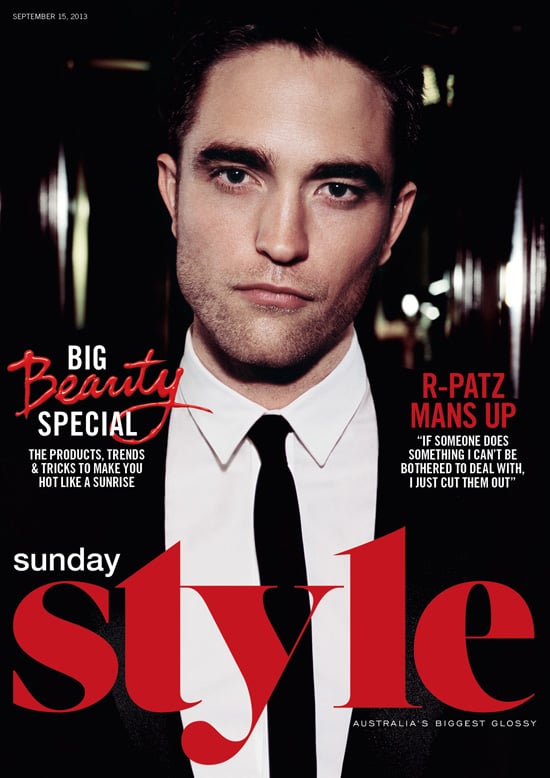 Robert Pattinson may have had a special someone in mind during his recent interview with Australia's Sunday Style. In the magazine, Rob is quoted candidly discussing his take on forgiveness and relationships. Rob told Sunday Style, "I'm quite sensitive, and I do like a bit of grand gesturing, but that's just my ego. I like to give people presents and I think of myself as the best gift giver, but only because I get stuff for myself and then make it work for the other person."
He also went on to reveal, "There's not very much that really bothers me. I don't ever feel the need to forgive or expect people to be. I judge people on their actions. I don't really care if it's wrong or right, I give them the benefit of the doubt. If they do something I can't be bothered to deal with, I just cut them out." His comments to the publication have stirred speculation that they could be directly related to his May breakup with his longtime girlfriend, Kristen Stewart, since the pair were involved with a highly publicized cheating scandal in July 2012.
Rob and Kristen have obviously gone their separate ways, and many feel that it was due to the fact that he could not get past the incident in which she was caught kissing her Snow White and the Huntsman director, Rupert Sanders, last Summer. Do you think Rob's comments about forgiveness and cutting someone out are directed at his ex Kristen?