Will Poulter Toy Story Halloween Costume
The Best Part About Will Poulter's Toy Story Halloween Costume Is the Message Behind It
HAPPY HALLOWEEN pic.twitter.com/et8nbbd1Em

— Will Poulter (@PoulterWill) October 29, 2017
Yes, Will Poulter knows he looks like Disney's most infamous bully from Toy Story, and he embraced it in the most powerful way this Halloween. On Saturday, the We're the Millers actor decided "it was time" to celebrate his striking resemblance to Sid, so he grabbed his Woody doll, dyed his hair black, put on some bizarre teeth, and was ready to go. But he didn't just dress as Sid to terrorize any Buzz Lightyear-costumed people; he did it to spread a message about bullying.
Will is an ambassador for an antibullying program, so what better way to spread awareness for his cause than with some humor?! "This Halloween I thought I should respond to the comparison with Disney Pixars biggest bully next door and go as Sid from Toy Story!" he wrote on Twitter. "In addition to having a laugh at my expense I wanted to try and raise some attention for a cause I am an ambassador for @antibullyingpro. . . As this month is Bullying Prevention Month in the USA and Antibullying Week in the U.K. is just around the corner, I would really appreciate it if you could please give them a follow before you like or share and help support the cause to make school a safer and happier place for young people."
Sid Phillips may be a great kid after all!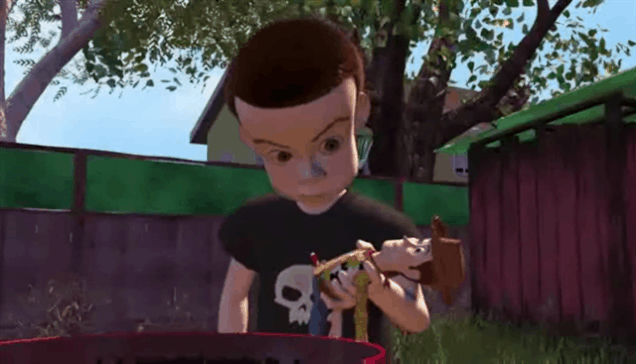 Image Source: Disney