Pictures of Jake Gyllenhaal, Tom Cruise, Jerry Bruckheimer at LA Prince of Persia Premiere 2010-05-18 06:00:00
Jake Gyllenhaal and Tom Cruise Honor Jerry at Prince of Persia Premiere!
Jake Gyllenhaal wore a polka-dot tie to triumphantly bring his Prince of Persia to LA last night. He was full of smiles and happy to sign autographs between posing with his beautiful costar Gemma Arterton. Jake has already been around the world with the movie including when they managed to premiere it in three cities in one evening. Jake also famously showed off his dance moves during his stop in Russia. Now, they're back in the states for one more big push before the May 27 release. Gemma kept things light by revealing her thoughts on Jake's kissing skills. The Grauman's Chinese Theatre red carpet wasn't just about the screening, however since Prince of Persia's producer Jerry Bruckheimer had his hand and footprint ceremony!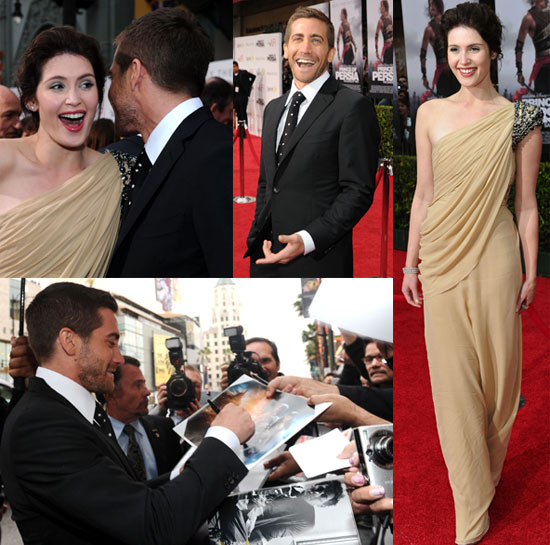 Tom Cruise also came out to honor Jerry, his Top Gun producer, who is simultaneously being celebrated with a series of star-studded screenings of his films this week. Nicolas Cage, Jon Voight, Ben Kingsley, and Billy Bob Thornton rounded out the group of guys. Tom is on his own promotional tour for Knight and Day starting with last week's Oprah so we'll be seeing a lot more of that famous grin over the next month.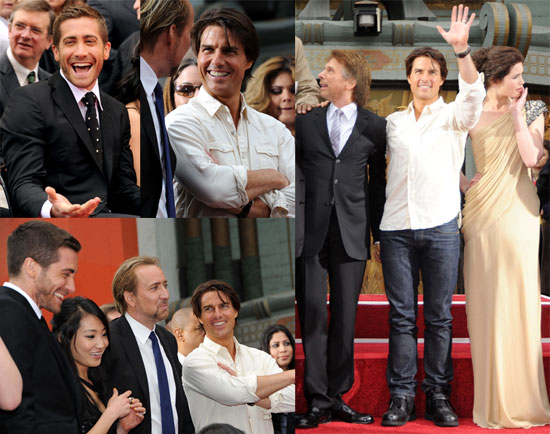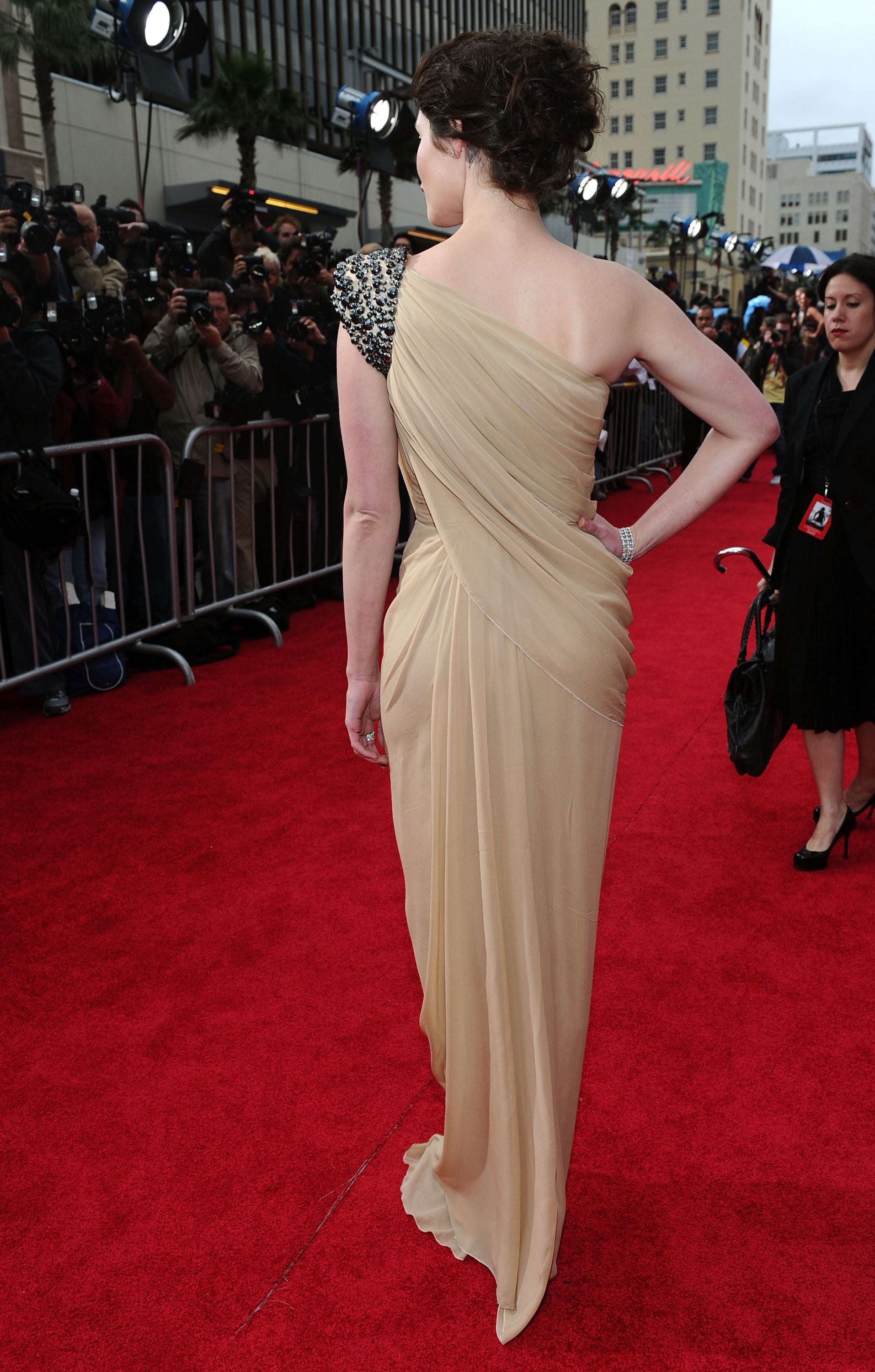 To see lots more from the premiere including Alanis Morissette, Jaime King, Billy Bob Thornton, and others just read more.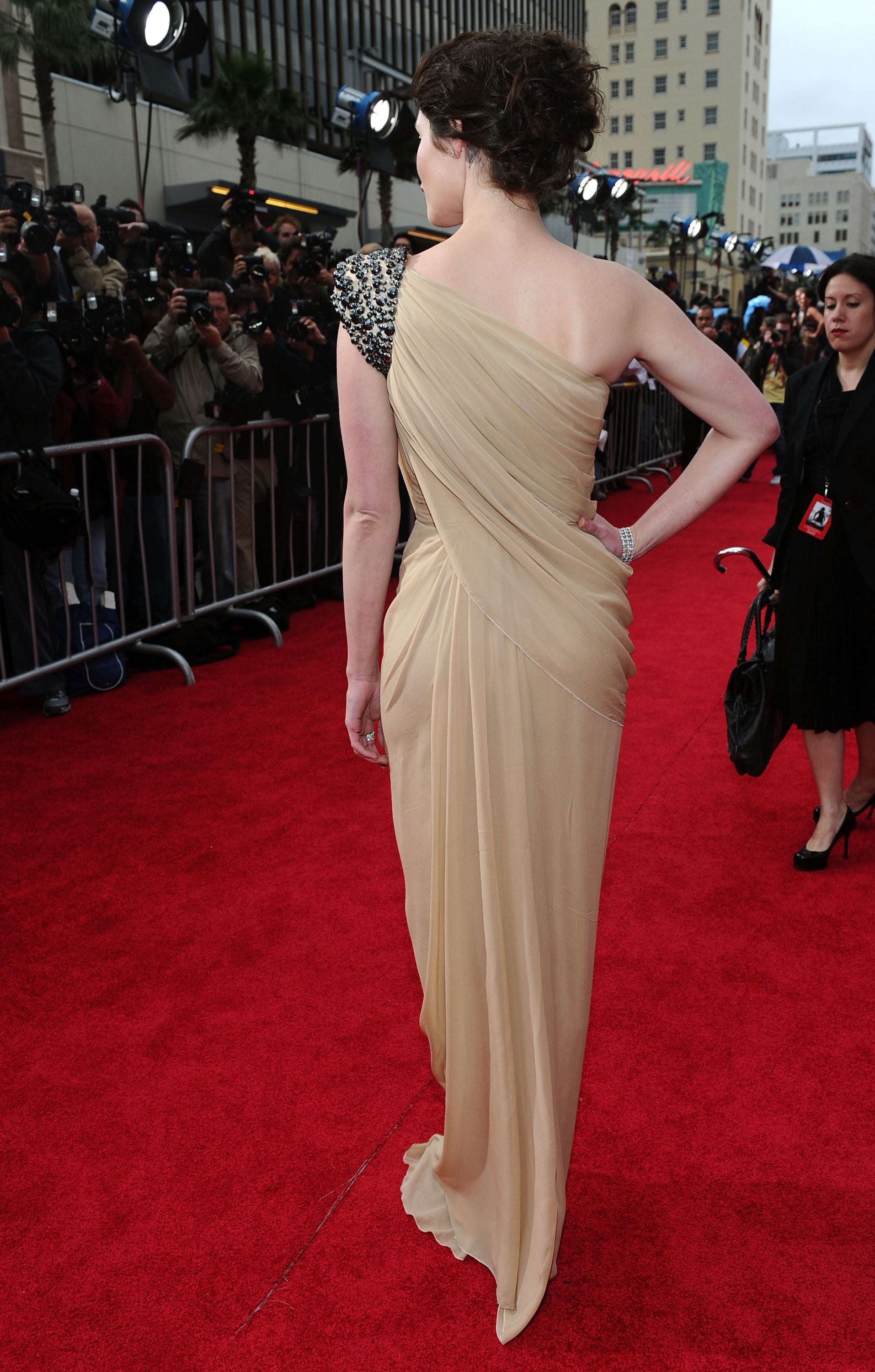 Images include: Alanis Morissette, Ben Kingsley, Gemma Arterton, Jaime King, Jake Gyllenhaal, Jerry Bruckheimer, Jon Voight, Michelle Monaghan, Tom Cruise, Nicolas Cage, Tom Skerritt, Billy Bob Thornton