Pictures of Chace Crawford Shirtless in Mexico with Tony Romo
Chace Crawford's Shirtless Memorial Day in Mexico With Sister Candice and Tony Romo!
Chace Crawford was a shirtless sight to behold in Mexico on Sunday. His amazing abs were on display as he played horseshoes by the pool during the getaway with his family and friends. Chace was joined by his sister Candice and her boyfriend Tony Romo — the three also posed together at the White House Correspondents' Dinner so it looks like Chace approves of her choice of men. Chace is currently on a break from Gossip Girl and fans of Mr. Crawford won't have to wait until Fall to see him again — his movie Twelve is out July 4 weekend.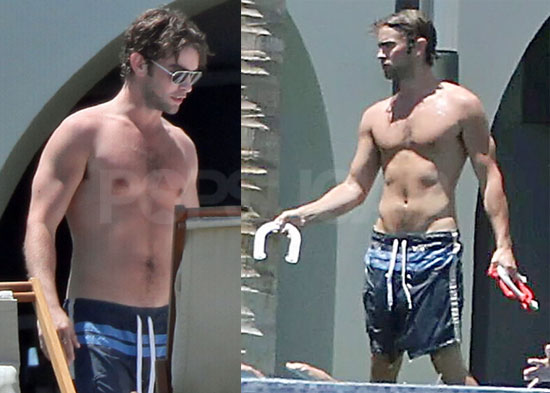 To see more of Chace, just read more.