Photos of Nicole Richie, Heidi Klum, Victoria Beckham, Simon Cowell,and More at Elton John's 18th Annual AIDS Foundation Oscars 2010-03-08 09:09:08
Elton John Plays Host to Posh, Heidi, and More at His Oscars Afterparty!
While the Vanity Fair Oscars afterparty was one hot ticket at LA's Sunset Towers, Elton John played host at his 18th annual AIDS Foundation bash at the Pacific Design Center. Elton's fellow Brit Simon Cowell came out with his fiancee, Mezhgan Hussainy, and Victoria Beckham turned out for the second year in a row to mingle with pal Heidi Klum. Nicole Richie struck a little pose with Rachel Zoe, while Glee's Lea Michele dug into the dinner and Salma Hayek arrived in her leather jacket. Chace Crawford is a frequent guest at Elton's soirees, and he chatted with the host as Jamie Foxx escorted his lady friend Stacey Dash.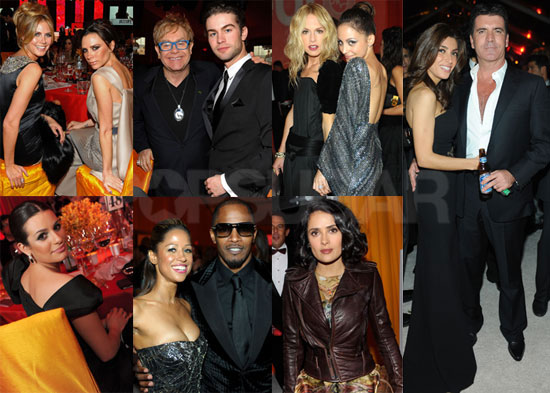 Jennifer Hudson made the social rounds in a blue gown, which turned out to be one of the big colors of the evening. Nicole and Joel Madden shared a moment after his turn as the show's official DJ, as the three Jonas brothers hung out nearby. Elton's glasses matched Betty White's own blue dress, as they celebrated her The Proposal costar Sandra Bullock's big win. Miley Cyrus took a break from her boyfriend Liam Hemsworth to smile for photos with Joaquin Phoenix as the fun times continued at one of the biggest bashes of the year.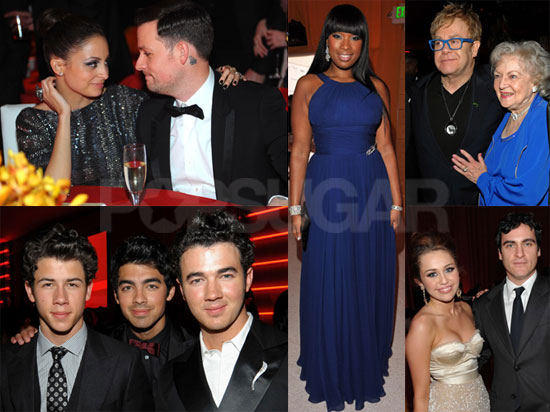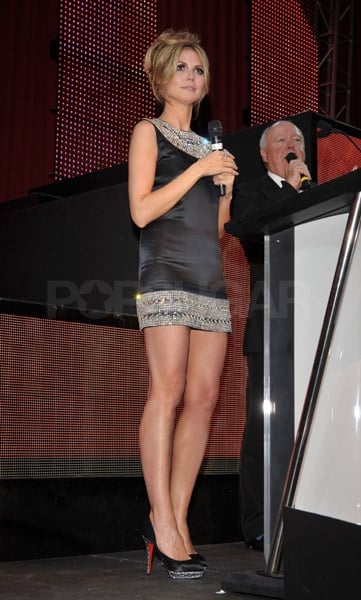 To see more from the party, just read more.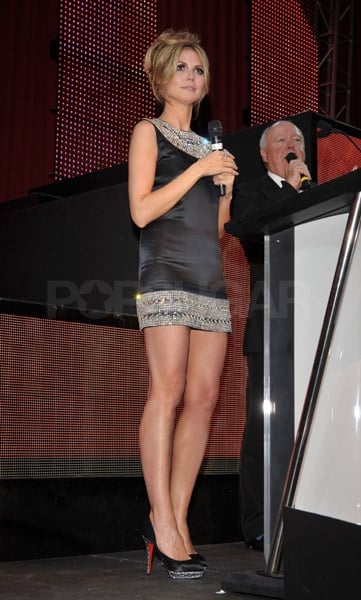 Images include: Adam Levine, Alan Cumming, Allison Iraheta, Anthony Kiedis, Apolo Ohno, Betty White, Chace Crawford, Demi Lovato, Hayden Panettiere, Heidi Klum, Jamie Foxx, JC Chasez, Jennifer Hudson, Jeremy Piven, Jessica Lowndes, Joaquin Phoenix, Joe Jonas, Joel Madden, Josh Groban, Kathy Griffin, Kelly Osbourne, Kevin Jonas, Kris Allen, Lance Bass, Lea Michele, Malin Akerman, Miley Cyrus, Milla Jovovich, Nick Jonas, Nicole Richie, Rachel Zoe, Sharon Osbourne, Simon Cowell, Victoria Beckham