Marisa Miller's Son, Gavin Guess | Pictures
Marisa Miller Hits the Field With Her Son, Gavin!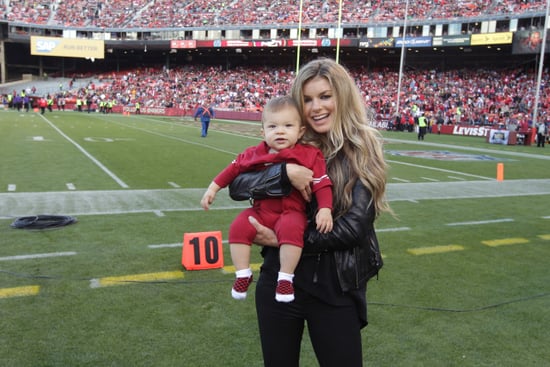 Marisa Miller debuted her son, Gavin Lee Guess, during a San Francisco 49ers game at Candlestick Park over the weekend. This is the first time we've seen Marisa's little one since she and husband Griffin Guess welcomed him in December 2012. The Sports Illustrated model, who is also a lifelong 49ers fan, made sure to dress her baby boy in the team's signature colors and even slipped him into a tiny jersey. Marisa shared a cute snap of the two on the playing field, saying, "Gotta start young. He's the 4th generation of 49er fan in the family!"
We caught up with Marisa earlier this Summer while she promoted her big-screen debut alongside Ryan Reynolds in RIPD. She opened about motherhood and gushed about her son, Gavin, telling us that "becoming a mom has been the best thing ever."