Jessica Alba Interview July 2017
What Jessica Alba Is Teaching Her Daughters About Being a Boss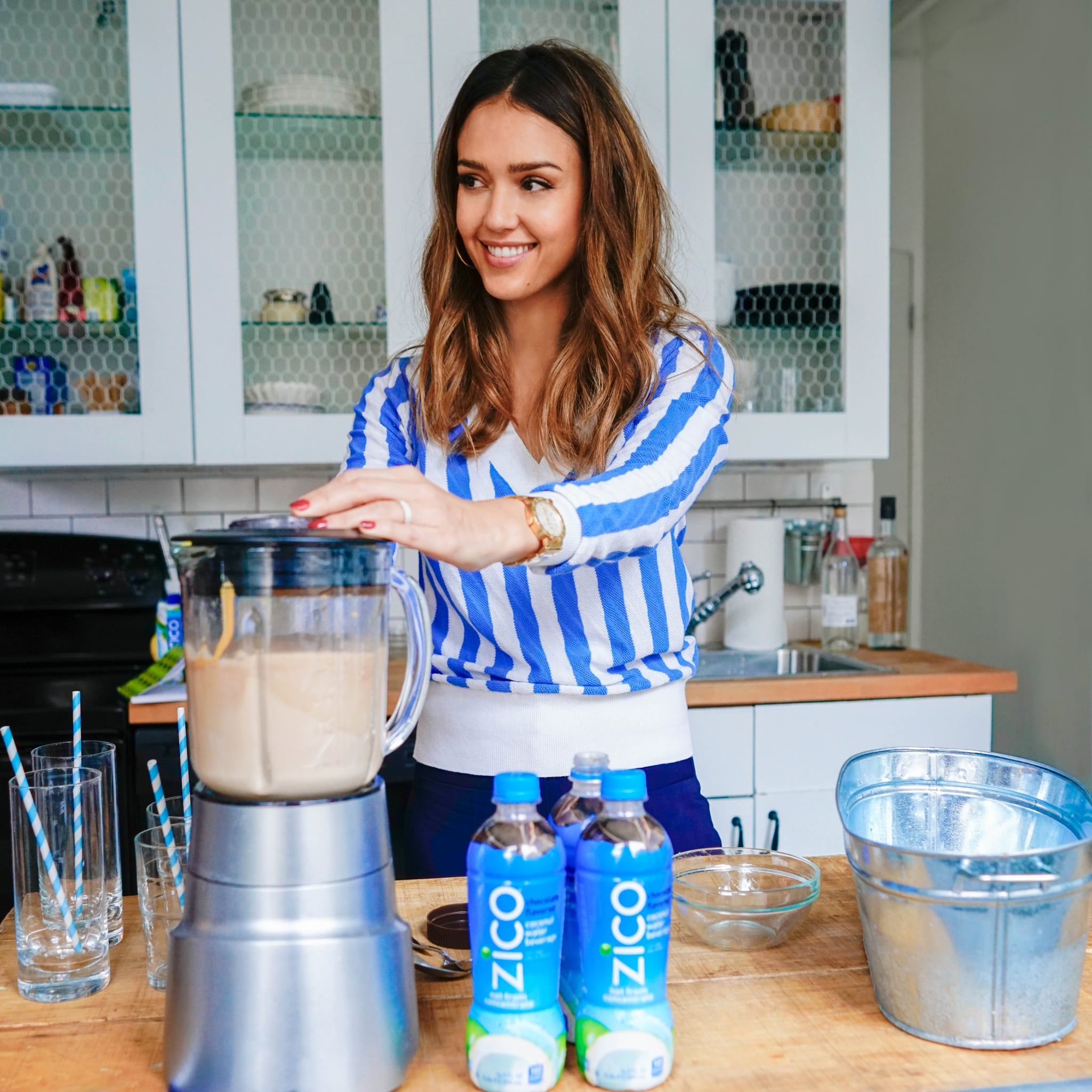 Jessica Alba can do it all. She's an actress, she's an entrepreneur, and above all else, she's a loving mom. Even as she promotes Zico Coconut Water's "What's Inside Is Everything" campaign at a loft in NYC, her oldest daughter Honor, 9, is by her side. "I like getting her out of her comfort zone and throwing her into new environments," the 36-year-old, who is also mom to 5-year-old Haven, says while pouring a delicious chocolate peanut butter smoothie (Honor's favorite) into a glass. "I've been bringing her to New York since she was 4 months old. I like not having a sitter and having her eat different food and sleep in a different bed and be around different kinds of people." Plus, she admits, it's good for Honor to see her mom grind.
Even though Jessica has been in the spotlight most of her life, she doesn't want to expose her kids to the entertainment industry. In fact, Honor didn't even know she was in movies until she heard about it from friends at school. "I try not to put too much emphasis on that," she says about her acting career. Instead, she tries to put more focus on the work she does with The Honest Company, which she cofounded in 2012. "[My daughters] come into my office quite a bit and they have a lot of questions like, 'Who's the boss of you and who's the boss of everyone here?'" she says. "They really want to know about that because I tell them I'm the boss of them at home and I'm like, 'It's a little different than that. We're working towards the same goal.' I think if you expose kids to stuff early enough and you give them just enough information about it, they can digest and get it."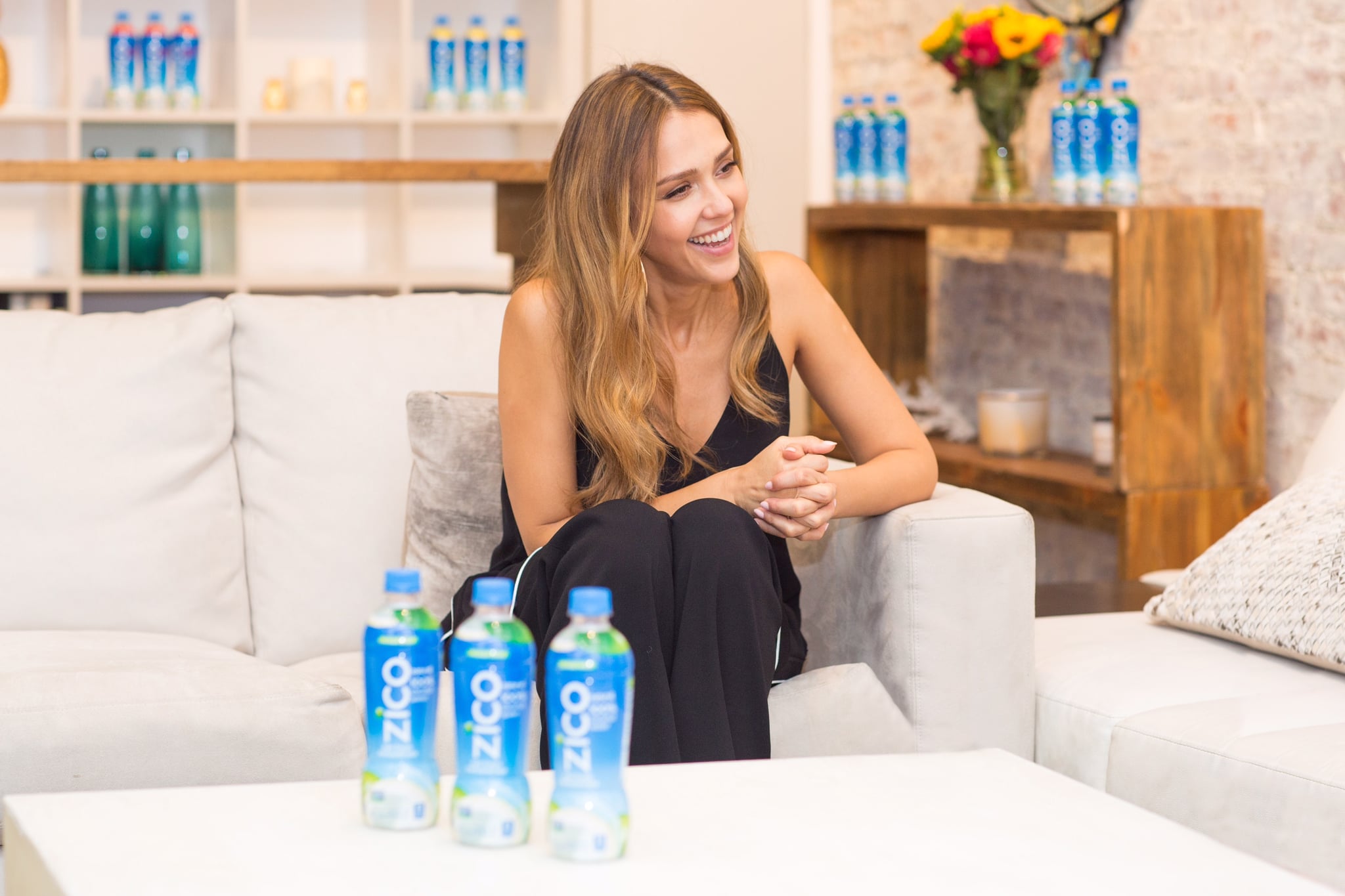 "What really makes someone beautiful is how kind there are to other people — being genuinely happy and not being mean-spirited or grumpy."
The importance of hard work isn't the only thing Jessica is instilling in her daughters. She's also teaching them about body positivity and inner beauty. "What really makes someone beautiful is how kind there are to other people — being genuinely happy and not being mean-spirited or grumpy," she says. Not only does she try not to talk bad about herself in front of her kids, but she also makes sure they understand the difference between reality and fantasy, especially when it comes to social media. "If people know it's a fantasy, then I don't think there's anything wrong with it," she adds. "I think when you pretend it's not a fantasy is where you kind of get into trouble because people are holding themselves to standards that are just not realistic, but my kids are pretty aware of that."
That is probably why Zico's emphasis on being your true self and pursuing your goals hits so close to home for Jessica. "I had a dream and I asked a lot of questions and I surrounded myself with people who were really good at what they did and then we all together made a dream come true," she says about her entrepreneurial success. "And that's how I talk about it [to my daughters]." In fact, she says becoming a mom is what really helped her be her authentic self. "It's true you get better with age," she adds. "It's weird because society tells women that you're at your peak when you're 18 when you're a dumbass, but when you're over 30 is when you are really smart and start to get your feet underneath you." It's true. At 36, Jessica is not only a mom, a spokesperson, and actress, but she's the owner of a nearly $1.7 billion company. And she's just getting started. "I feel great," she says. "And I think in my 40s I'm going to be really dope. I'm really looking forward to that."