Dr. Phil Gets Himself Into More Trouble
Sugar Bits — Dr. Phil Gets Himself Into More Trouble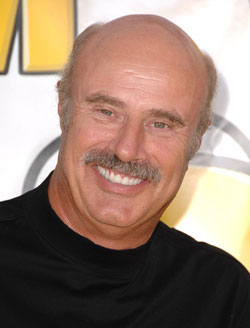 Dr. Phil is in hot water again after a production assistant on his show posted bail for one of the teenage girls accused of filming an assault on a classmate. Apparently Phil hoped that by loaning her bond money, he could secure an exclusive interview. — TMZ
Prom Night took the top spot at the weekend box office, followed by Street Kings and 21. — BuzzSugar
Project Runway's Nina Garcia has left her position as fashion director at Elle magazine. — FabSugar
Full House's Jodie Sweetin welcomed her first child, a baby girl name Zoie, with her husband Cody Herpin on Saturday. — People
Pete Doherty, who entered a London jail last week, is apparently receiving special treatment — like his own cell, two mattresses, a radio, and a TV — and other inmates are angry because those rewards are usually earned for good behavior. — The Sun
Despite filing for divorce in 2007, Shaquille O'Neal and his wife Shaunie have been spotted together multiple times during the past month. — Page Six
Donald Trump's ex-wife Ivana married Italian actor Rossano Rubicondi on Saturday in Palm Beach, FL. —ET Online
ICYMI, Cate Blanchett and her husband welcomed their third son, Ignatius Martin Upton!