Curtis Stone and Lindsay Price Honeymoon in Portugal
Curtis Stone Recalls "Divine" Honeymoon With Wife Lindsay Price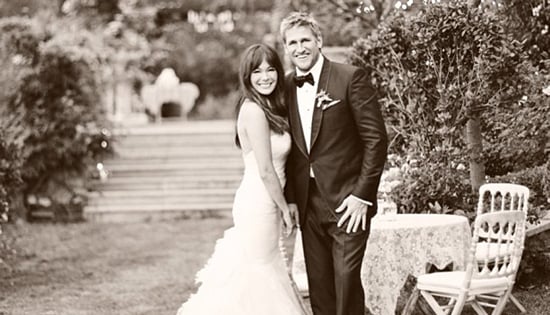 Married life is suiting chef Curtis Stone! He tied the knot with his girlfriend of four years, Lipstick Jungle and Eastwick actress Lindsay Price, last month in a small ceremony on the Spanish island of Majorca.
Now back to work and focusing on the July 24 debut of the new season of Top Chef Masters, Curtis visited POPSUGAR Live! in NYC on Tuesday to talk about both the show and being a married man. "I'm loving it! I'm so happy," he said of life with Lindsay and their son, Hudson, who turns 2 in November.
Previously tight-lipped about his and Lindsay's ceremony, Curtis elaborated during his conversation with POPSUGAR. "We had such a beautiful time," he said. "We snuck away to Spain and didn't tell anyone — just a few special friends and our family, of course."
And after the wedding comes the honeymoon! Curtis and Lindsay didn't have too far to travel, leaving Spain for its Western neighbor, Portugal. Curtis added, "We took a week or two off in Portugal afterward, which was divine. I'm a happy man. There it is!"
Make sure to watch the full interview with Curtis Stone and his Top Chef Masters partner Gail Simmons.