Will Casey Affleck Present Best Actress at the 2018 Oscars?
Casey Affleck, Accused of Sexual Harassment, Will Not Present at the Oscars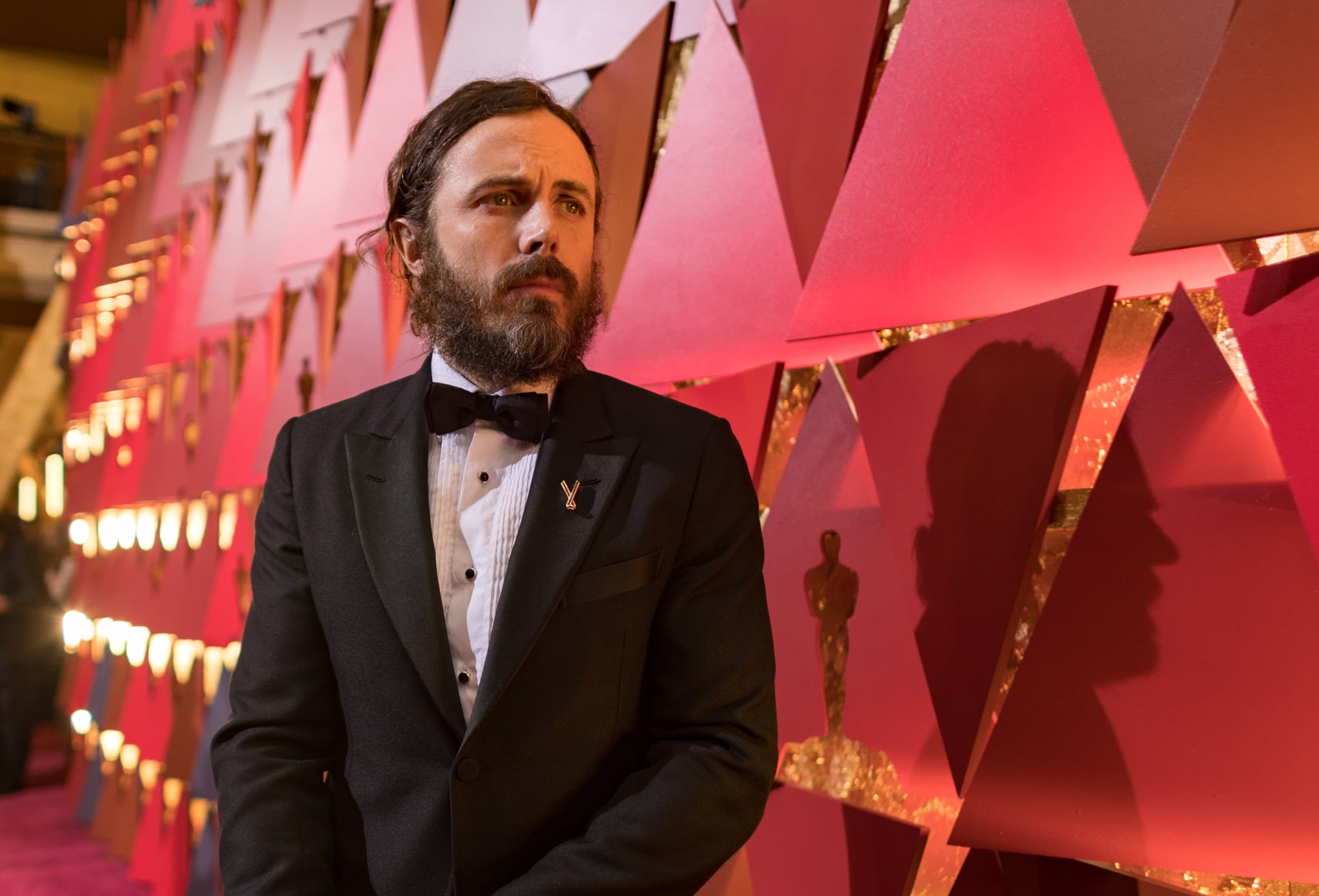 UPDATE, Jan. 25: A report published on the entertainment site Deadline announced that Casey Affleck has "withdrawn" from presenting at the 2018 Oscars, and notified the Academy that he will not attend this year's ceremony, either. When asked to comment on the report, a spokesperson for the Academy told POPSUGAR: "We appreciate the decision to keep the focus on the show and on the great work of this year." We have also reached out to reps for Affleck and will update this story as more info becomes available.
Original story:
It seems a foregone conclusion that more men in Hollywood are going to face more consequences as allegations of sexual harassment and assault continue to pile up in the wake of the Harvey Weinstein bombshell. And based on new comments made by the CEO of the Academy of Motion Picture Arts & Sciences, it sounds as if Casey Affleck could be one of them.
Affleck has been accused of sexual harassment by two former colleagues— one of whom says he physically grabbed her when she rebuffed his advances and tried to force her into "submitting to his demands." While the disturbing claims cast something of a shadow over his award-season run for Manchester by the Sea in late 2016 and 2017, he still went on to win the best actor Oscar for his performance.
It's a longstanding tradition that the winner of best actor or actress returns to the Oscars ceremony the following year to present the winner in the opposite gender's category. At Variety's Inclusion Summit on Nov. 1, the magazine's co-editor-in-chief, Claudia Eller, point-blank asked Academy CEO Dawn Hudson if the organization was "giving any thought" to whether it'd allow Affleck to do so in light of his alleged past and the current conversation about sexual harassment and assault in the industry.
"Yes, we are. Of course we are," she replied. "We're giving thought to all of this."
Eller asked the question in reference to a petition asking the Academy to bar Affleck from presenting, launched by filmmaker Cameron Bossert, which currently has more than 15,000 signatures. Last month, the Academy chose to revoke the membership of Harvey Weinstein, marking only the second time it has done such a thing in its history.
Producer Effie Brown, musician Sheila E., Ghostbusters director Paul Feig, and actor Connie Nielsen were also on the panel on ending sexual assault in Hollywood at the day-long summit, which was presented in partnership with Mercedes-Benz. E. spoke movingly about being raped as a young child and later choosing to share her story, while Feig shared his shock at learning there are "so many monsters in our midst" as sexual-assault allegations continue to make headlines. The day-long event also included a keynote conversation on sexual harassment between Chelsea Handler and Anita Hill, an interview on race and representation with Get Out director Jordan Peele, and remarks from Geena Davis on achieving gender equality in TV film.
Earlier in her panel conversation, Hudson remarked that she thinks we're at a turning point when it comes to addressing sexual harassment as a culture, saying it is a "moment to seize now." While Hudson's comments regarding Affleck certainly weren't decisive on the matter of whether he will present, it seems clear she's right about that cultural turning point. It's hard to imagine the Academy having a similar conversation last year. After all, the allegations against Affleck — which date back to 2010 — were well documented when he took home his Oscar.