Brad Pitt With Short Hair 2013 | Pictures
Rejoice: Brad Pitt Has Cut His Hair!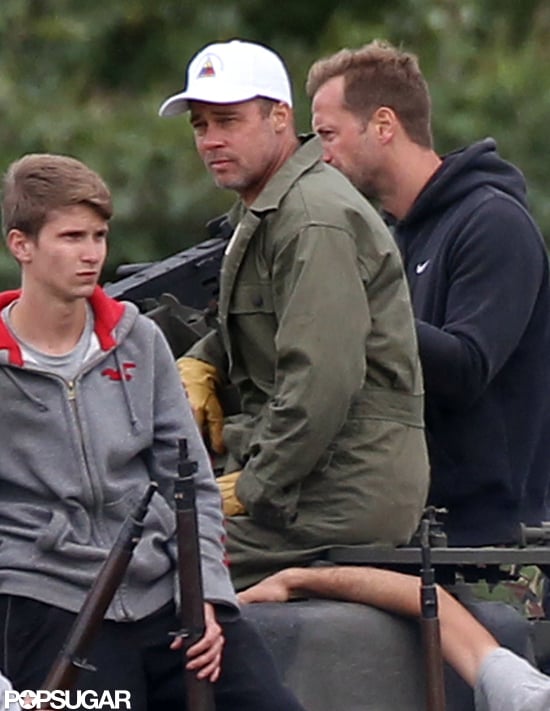 Brad Pitt attempted to hide his new, shorter hairdo while rehearsing for his latest film, Fury, in England yesterday. His cropped look, which included what looked like shaved sides, is a fresh cut for Brad, who was still sporting his long golden locks when he hit up the Toronto International Film Festival last week to promote 12 Years a Slave. It's been years since Brad has worn his hair short, as he has been growing it out since 2009 when he was promoting Inglourious Basterds. As in Inglourious Basterds, Brad will be playing a soldier during World War II for Fury, which explains his buzz cut.