Billy Eichner Talking About Jacob Tremblay Nov. 2016
Billy Eichner Says Jacob Tremblay Is "Like a 40-Year-Old Man"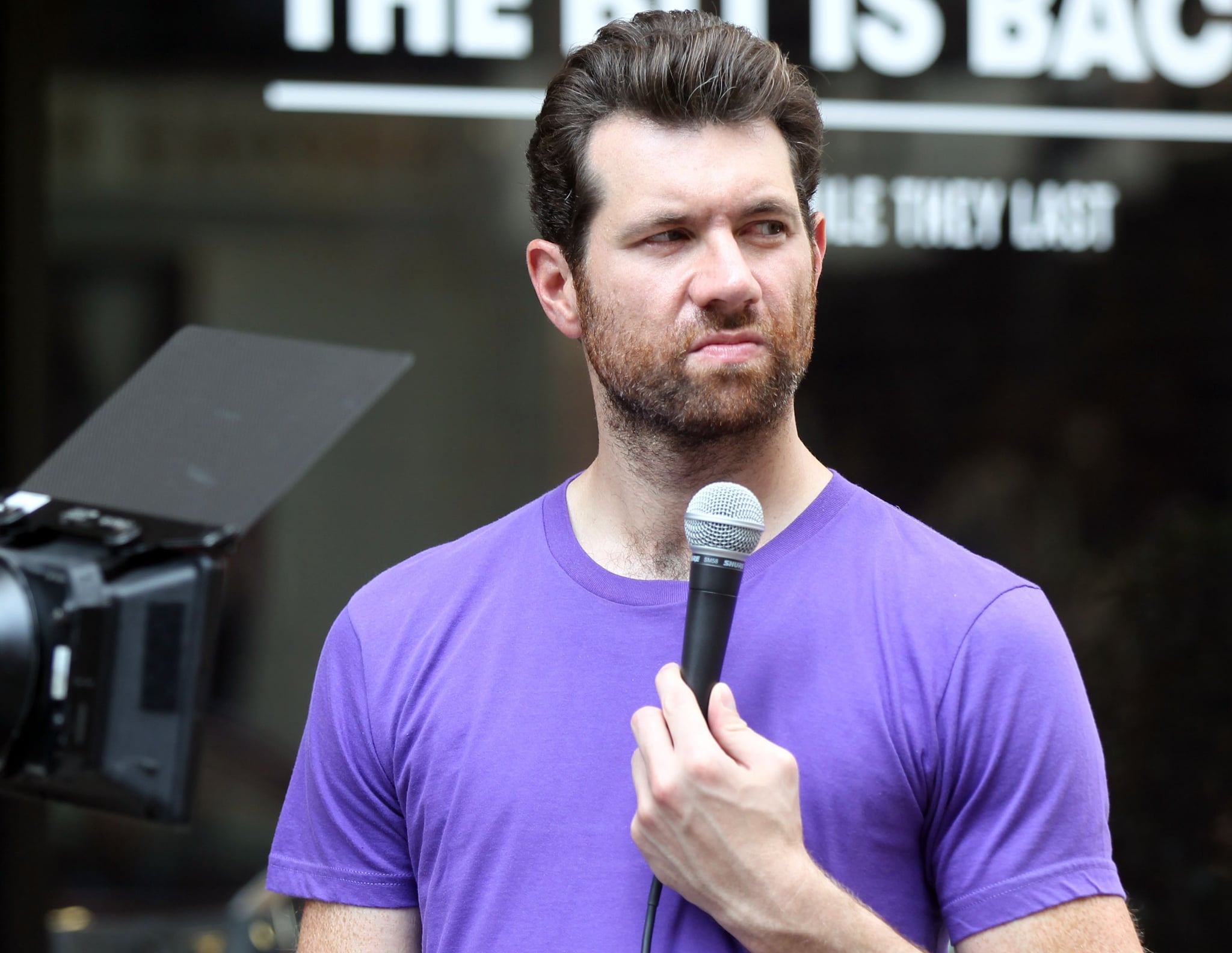 If you've never seen Billy on the Street — Billy Eichner's on-the-ground game show that takes place in NYC — you're seriously missing out. Over the years, the show has yielded some serious gems: Julianne Moore's ambush acting, some Christmas cheer from a giggly Sarah Jessica Parker, and a cruel but hilarious prank pertaining to Seth Rogen's death. The most thrilling part is, the best is yet to come. Back in September, the season five trailer revealed that one tiny charmer would be making an appearance sometime this season: Jacob Tremblay. So, when we sat down with Billy Eichner to talk about his upcoming role in Hairspray Live! (airing Dec. 7 on NBC), we couldn't help but sneak in a question about Jacob. Here's what Billy had to say.
"He's great; he's like a 40-year-old man. . . . [He] was the first Billy on the Street guest where I had to hold his hand across the street. I have no paternal instincts whatsoever, and I was like, 'Maybe this will inspire them!' Nope. Nothing. But literally, we were walking down the street and between shooting he was just like whispering under his breath. Like muttering, he was like, 'This is hysterical.' I'm not kidding. He just turned 10 years old. He is like a 45-year-old. . . . It's like walking around with Martin Landau, like an aging character actor. He's so great, he's so great. I think people are going to like it. Also the height difference is insane."
"He's Canadian! I think he was on some press tour for something. He's doing movies, he's like, 'Oh, I'm off to work with Julia Roberts.' And I was like, 'F*ck you, Jacob Tremblay!'"
"His dad was there, and Jacob's shoes kept falling off. They weren't, like, tied properly. We're like, running through the street, and I kept going up to his dad like, 'I'm so sorry, we'll get different shoes.' And his dad was like, 'He's fine.'"