Alex Pettyfer Talks Feud With Channing Tatum
Alex Pettyfer Confirms His Feud With Channing Tatum: He "Does Not Like Me"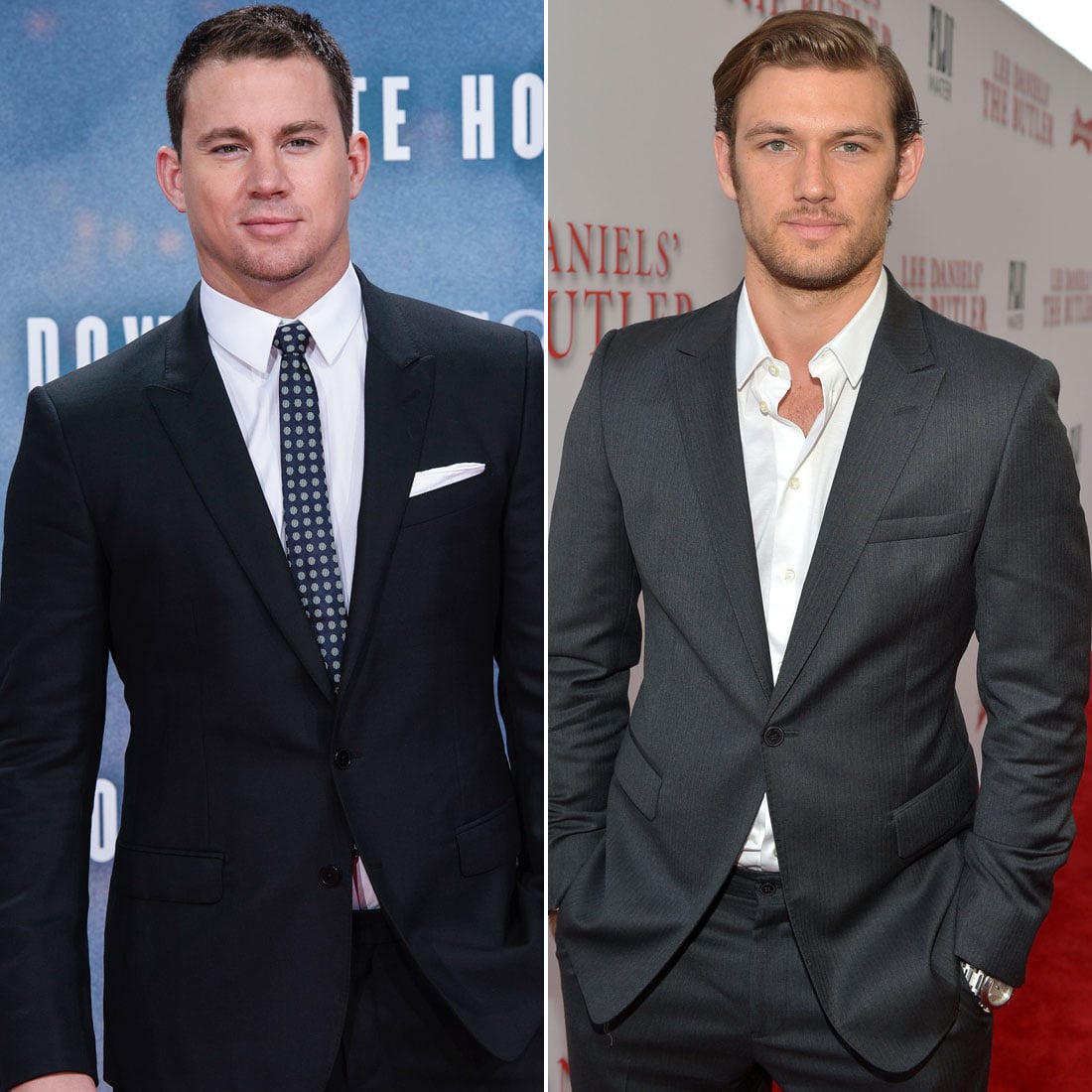 Alex Pettyfer recently gave an interview on writer Bret Easton Ellis's podcast, B.E.E., and confirmed that not everything was magical on the set of Magic Mike. The actor, who was noticeably absent from the sequel, Magic Mike XXL, opened up about his rocky relationship — and falling-out — with Channing Tatum. "It's true," Alex said, when asked if they fought on set. "Because Channing Tatum does not like me — and for many reasons [and] many being my own fault." Alex said things got off to a bad start because he refused to talk to anyone on set, saying, "I didn't speak on the movie. I was scared to speak. I was very insecure as a human being and that also gave me a bad rep because they said, 'Oh, Alex thinks he's f*cking better than everyone else because he doesn't speak to anyone,' and that's not true. I was just genuinely nervous and scared to be myself."
The British star went on to say that things took a turn for the worse when he and his then-girlfriend, Riley Keough, rented an apartment in New York from one of Channing's good friends. Alex said they ended up leaving after four months because he believed he was getting sick from dust and mold in the apartment, and he forgot to pay rent after his cousin died. "I was devastated and dealing with family drama and forgot about the situation which was the apartment," he said. "And I all the sudden got a very negative email from Channing, rightfully so, saying, 'Don't f*ck my friends. You owe money. Pay the f*cking money. Don't be a clown.' I really took that the wrong way, which I shouldn't have." The actor said that he didn't end up paying the rent, which he admits he should have, and that when the cast reunited for reshoots, Channing had already told everyone he didn't like Alex. "What Channing says goes because he's a movie star."
Despite the pair's rocky past, Alex insists that he has nothing but respect for Channing, saying, "[He] was actually an incredible influence on me because after this whole situation happened — this was kind of the end of my immaturity and all my experiences put into one — and Steven Soderbergh was a huge part of that as well, and I owe my life to that man. It was an incredible experience making Magic Mike. I wouldn't replace it for anything."