Molly Ringwald Halloween Costume For The Breakfast Club
Halloween Costume Idea: Claire From The Breakfast Club
As POPSUGAR editors, we independently select and write about stuff we love and think you'll like too. POPSUGAR has affiliate and advertising partnerships so we get revenue from sharing this content and from your purchase.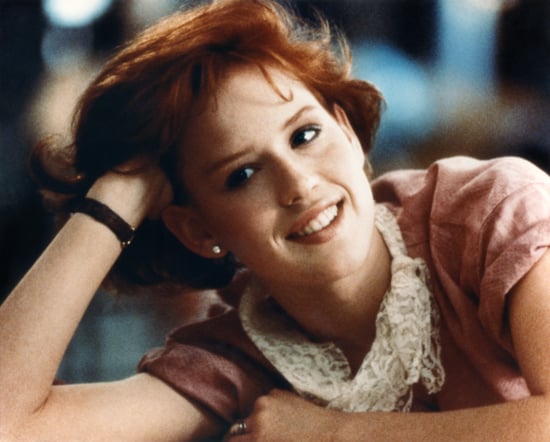 If you've never seen The Breakfast Club, I highly suggest you get on that pronto. (Netflix members: the flick currently streams for free!) The year was 1984; the location was the fictional Shermer High School in Illinois, and the plot centered around five misfits — a brain, an athlete, a basket case, a princess, and a criminal — brought together for Saturday detention. Bonding ensues, and an '80s classic was born.
Why not gather a group together and go as the angsty gang for Halloween? To get Molly Ringwald's look as Claire, the "princess" of the group, the focus should be all about the hair. If you're unable to find a bobbed copper wig, simply fake a shorter cut and spray your hair with a red-orange temporary color. And if you're feeling particularly daring, color your own strands with a bold copper hue. For the eyes, go with an auburn brow pencil, taupe shadow, and a chestnut liner. Complete the look with creamy peach blush, a plumping neutral pink lipstick, and mauve nail polish. Of course, don't you forget to carry around that lipstick to perform a few party tricks.