Celebrities Wearing Big, Round Buns
Who Had the Best Orb-Like Bun This Week?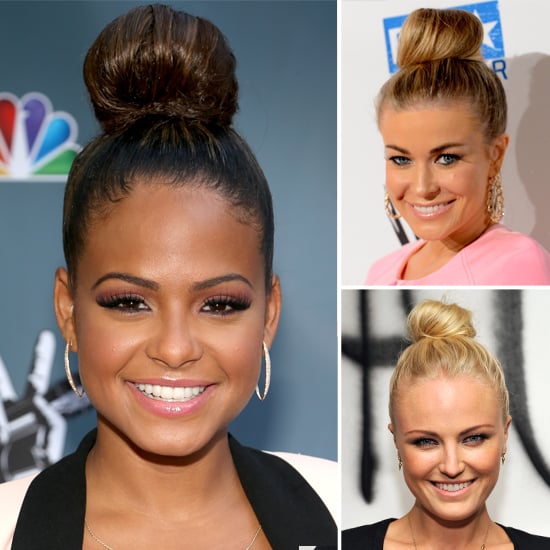 This week, celebrities were wearing big buns so round that they looked like they could pull off into orbit. At a press junket for The Voice, Christina Milian's sleek, perfectly styled bun reached such great heights. Carmen Electra wore a wider style to a WWF event, and Malin Akerman rounded out the week with her slightly mussed-up orb. The bigger the bun, the more eccentric the style, but whose bun was the greatest of them all?