Best Face Serums For Your Skin Type
Skin Care 101: Serums
As POPSUGAR editors, we independently select and write about stuff we love and think you'll like too. POPSUGAR has affiliate and advertising partnerships so we get revenue from sharing this content and from your purchase.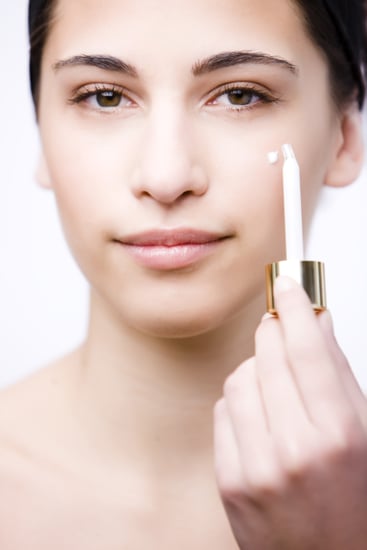 We all know what a face moisturizer is and what it does, but serums, thanks to their price and texture variances, are in a more confusing category. Before you brush off this essential step in skin care, find out what serums do, how to choose one, and more, when you keep reading.
Why You Need It: Serums are highly concentrated with potent skin care ingredients, which is why they trend to be pricier than your moisturizer. The thick, liquid-like consistency helps to ensure that its powerful active ingredients can better penetrate your skin than the creamy texture of moisturizer. No matter your skin concerns, there's a serum out there designated for your complexion's needs.
For Oily Skin: Using a serum is an excellent choice for oily skin types, because the lighter consistency won't leave you feeling greasy. Look for products formulated with glycolic acid or retinol to help smooth your skin's texture, accelerate cellular turnover, and prevent clogged pores. Vitamin C is also an excellent ingredient; it provides antioxidant protection while also reducing redness and inflammation often associated with acne-prone skin.
For Combination Skin: Look for a serum that targets your specific skin concerns. There are plenty of formulas on the market that help reduce dark spots and scarring, add antioxidant protection, smooth skin, reduce redness, and more. Serums are your secret weapon to targeting your skin imperfections.
For Dry Skin: Layering a serum under your moisturizer can help boost your skin. Look for serums that contain hydrating ingredients like hyaluronic acid, or you could also opt for a face oil for added nourishment and vitamins.
Tips and Tricks:
Because serums are lighter and can penetrate your skin more effectively, you should use them after toner and before your moisturizer.
You can use face oils like a serum.
You can use more than one serum to give your complexion a well-rounded approach to skin care and protection.